At Airflite, we come to work every day because we want aviation to be a safe, progressive and thrilling industry.
We work hard to win hearts, minds and trust. We believe we have the ability to do more than our capabilities, products and services. We believe we help bring peoples dreams to life: life in the clouds. We also believe in having a good time while doing what we love, and we do love what we do.
At Airflite we are the sum of our parts: we are committed to the development of, and recognition of our people. We build, repair, maintain and sell aircraft. We provide dazzling customer service, targeted pilot and instructor training courses. We provide ground handling, trip planning, concierge and VIP lounge comforts and convenience. We support our troops in the Defence community with training and maintenance programs. We are the end result of our inspiring, skilled and committed team members. Together, we are Airflite.
To borrow a line from the Piper website;"When Mr. Piper introduced the Piper Cub in 1937, he had a dream. He felt that everyone should fly."We support this ambition wholeheartedly. At Airflite we believe in Aviation, in a heightened sense of value, travel, innovation, progress, comradery, achievement, broadened horizons + high spirits (physically & metaphorically!).
MEET OUR TEEM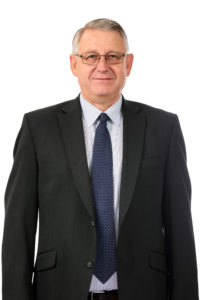 NICK JONES
Nick joined Airflite in 2016 as Vice President of Aircraft Sales, having previously held positions Sales Director and/or VP of Sales positions at organisations including Hawker Pacific, Aeromil, Raytheon Aircraft Company and Bombardier Aerospace. Nicholas has extensive experience in business aviation sales and management in the Asia-Pacific region over the last thirty years.
Nicholas holds a Higher National Diploma in Business and Administrative Studies from Greenwich University in London, and is an Executive Committee Member of the Australian Business Aviation Association.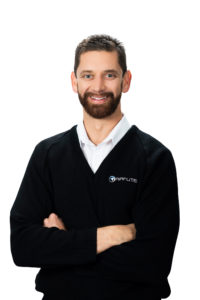 SIMON NICE
Simon has occupied the role of Chief Engineer – Head of Maintenance with Airflite for 11 years, specializing in General Aviation aircraft and the Flight School fleet arm of the Airflite business. Prior to this, Simon worked across a diverse array of the workshopsand specialty service areas of Airflite's core business units as a LAME, totalling a 20+ year career with Airflite. Simon's responsibility extends to the management of technical, administrative, quality, customer service and financial teams. Simon plays a key role within Airflite, with his perspective, broad experience, and focus on safety, quality and customer engagement.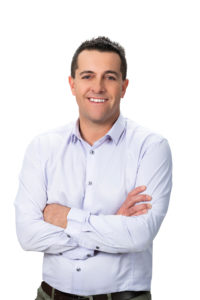 JASON ELLIS
Jason has been with the Airflite team collectively for over 15 years. Jason's experience ranges from stores operations, product support, customer experience, and most recently to sales and business development management. Jason boasts a 20+ year career within the aviation industry working with flagship brands such as Airflite, Aviall (subsidiary of Boeing) and the Heliwest (Bell Helicopter Customer Service Facility). Jason's remit extends to the management of product, administrative, quality, customer service and sales teams. Jason plays a key role within Airflite, with his wide-ranging experience in customer service and engagement, and in business development systems within the aviation industry.