M500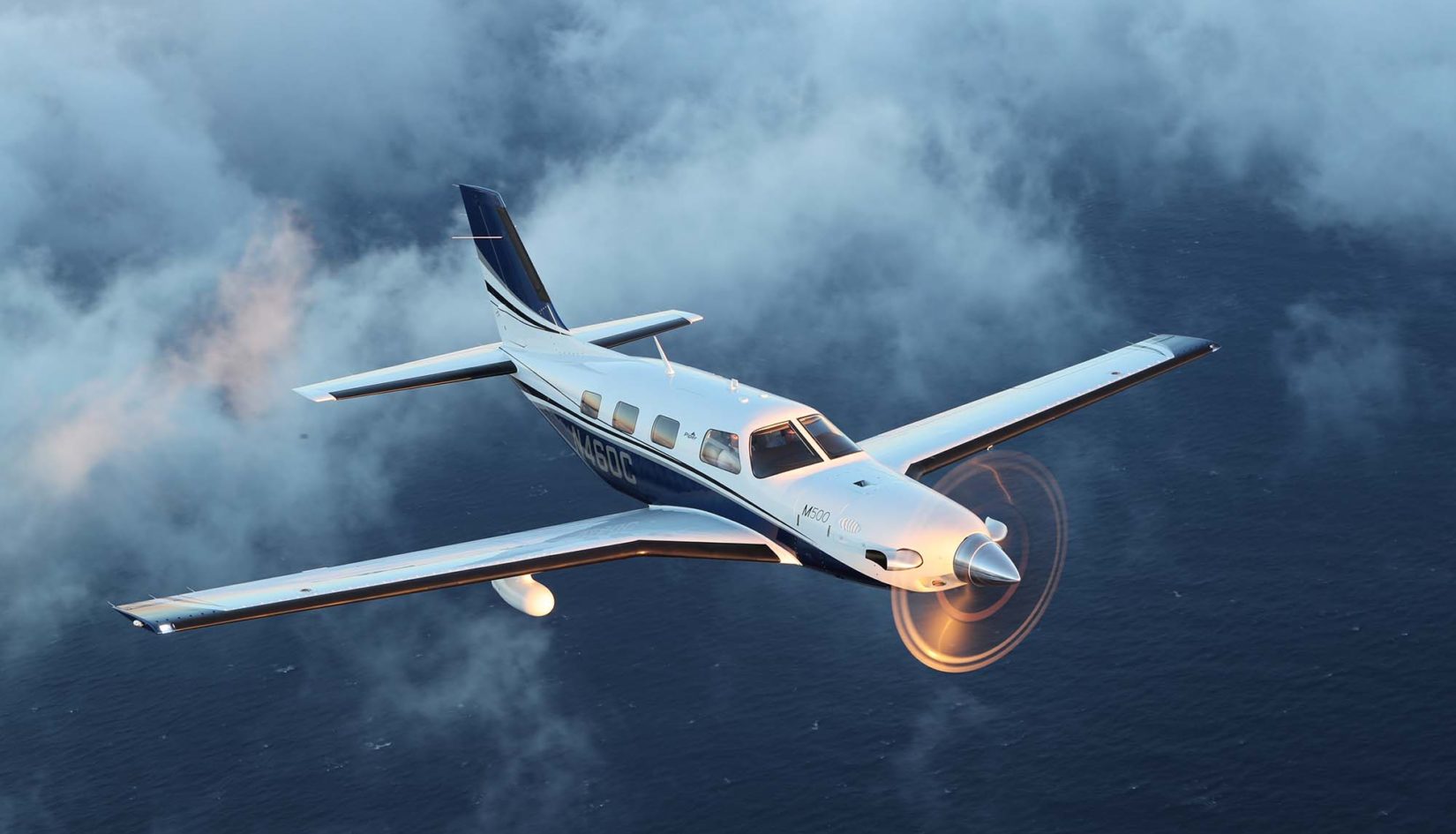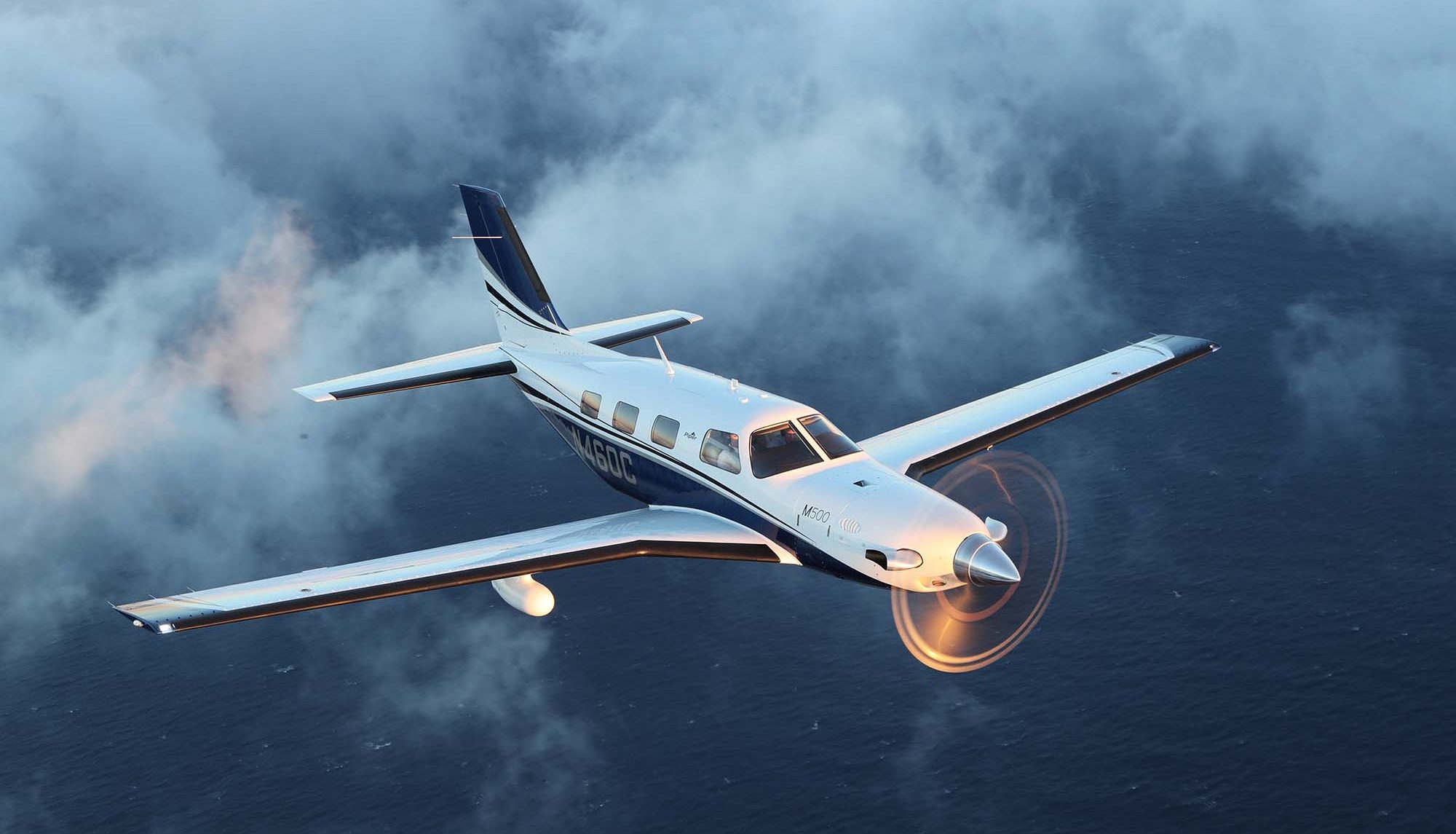 M500 Overview

Welcome to the
Piper M500
The M500 combines stellar performance with state-of-the-art technology and safety features, and stylish, elegant luxury. The tried-and-true PT6A-42A turbine engine with 500 SHP and the impressive Garmin G1000 NXi Avionics Suite with the GFC 700 Autopilot come together to set a new standard for capability and value. Long-range and short-range missions alike are easily mastered, while you and your passengers cruise high above weather and traffic. The M500 sets the new standard in its class for efficient operations, value and freedom.
Download Brochure
Specifications

Avionics

Optional Equipment

Safety Features

Range Map
Specifications
Specifications
Propeller
Hartzel 4-Blade
Constant Speed | Full-Feathering | Reversible
Fuel Capacity
Useable: 170 US Gal | 644 Liters

Engine
Pratt & Whitney PT6A-42A
Flat Rated Horsepower at 500 shp
Dimensions
Wingspan: 43 ft | 13.2 m
Height: 11.3 ft | 3.4 m
Length: 29.7 ft | 9.1 m
Avionics
Avionics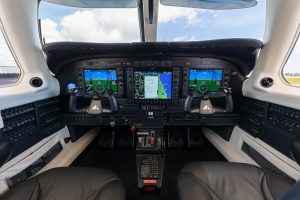 Standard Features
GARMIN G1000 NXi AVIONICS SUITE with GFC 700 AutoPilot and Enhanced AFCS Enablement
GMC 710 AP Controller and Yaw Damper System
GCU 476 Keypad
Garmin GI-275 Standby
GMA-350C Digital Audio Panel
GTX 345R Transponder (ADS-B IN & OUT)
GWX 8000 Weather Radar
FIKI – Flight Into Known Icing
Garmin FliteCharts
Garmin SafeTaxi
PiperAire Air Conditioning
Bose A20 Headsets (2)
USB Charging Ports
Integrated Digital Cabin Pressurization System
Rosen Visors
Optional Equipment
Optional Equipment
SurfaceWatch
GWX 75 Weather Radar Enhancement
Jeppesen ChartView
SVT – Garmin Synthetic Vision
TAWS-B (Terrain Awareness and Warning System)
Flight Stream 510 with Connext (Incl. 1 year subscription to Garmin Pilot)
GDL 69A SXM Satellite Radio / Weather (Incl. 3-month trial subscription)
GSR 56 Iridium Transceiver
L3 WX-500 Stormscope
GTS 825 Traffic Advisory System
GTX 335 Second Digital Transponder
GTX 345D Diversity Transponder & GTX 335 Digital Transponder
Becker ADF 3500
BendixKing KN 63 Remote DME
110 volt AC Power Outlet
Lee AeroSpace CoolView Windows
Hartzell 5-Blade Composite Propeller
AMSAFE: AmSafe Seatbelts – Pilot and Co-Pilot Positions
United Kingdom Lighting Package
RVSM – Aftermarket Installation
Safety Features
Safety Features
Safety is Piper's foremost priority as illustrated by the extraordinary safety features available across the Piper product line. The M500 is designed for efficient, comfortable and safe flight. Equipped with the latest Garmin G1000® NXi avionics suite, the M500 provides the pilot incomparable situational awareness. Its robust engineering design has stood the test of time in some of the most demanding flight environments worldwide.
Synthetic Vision (SVT): See clearly and navigate safely even when the view through the cockpit windscreen is dark, foggy, hazy or solid IMC. SVT provides a 3D graphical depiction with color-coded landscape identifying rising terrain and hazards, pathways in the sky, traffic, terminal procedures, ILS or BGPS/WAAS vertical approaches, and more.
Coupled Go-Around: Your workload is simplified when flying approaches and conducting a go-around in your M500, because you can keep the autopilot engaged during a coupled go-around. The aircraft will maintain a speed above stall warning and pitch attitude will automatically adjust as required.
Automatic Level Mode (Blue Button): If you ever find yourself experiencing spatial disorientation in your M500, just push the blue Automatic Level Mode button and the GFC 700 autopilot will engage and return your aircraft to straight-and-level flight.
Electronic Stability Protection (ESP): Keeping you safe in stable flight when hand-flying your M500, the ESP system functions independently of the GFC 700 autopilot and applies control force toward stable flight whenever pitch or roll deviations exceed recommend limits, or when overspeed or underspeed conditions are about to occur. ESP will also automatically activate the GFC700 autopilot if engaged for too long.
Underspeed Protection (USP): Your M500 will recognize when underspeed conditions are about to occur and cause an inadvertent stall, and will make the appropriate adjustments to the controls to rectify the situation.
Range Map
Range Map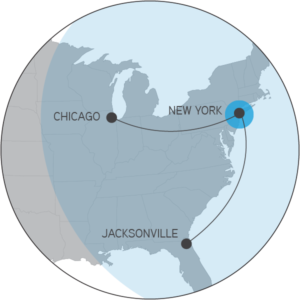 New York to Chicago
643 nautical miles
New York to Jacksonville
720 nautical miles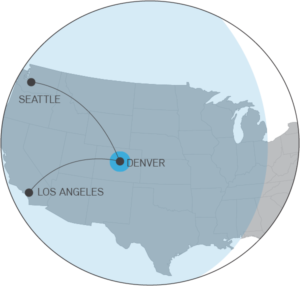 Denver to Los Angeles
890 nautical miles
Denver to Seattle
749 nautical miles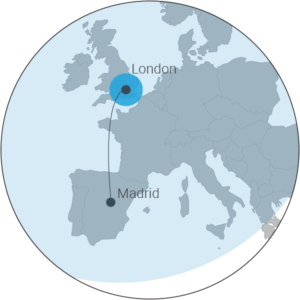 London to Madrid
679 nautical miles
London to Naples
873 nautical miles
Aircraft Design
At Piper, we believe the exterior of your aircraft should be as unique as you are. Choose from a variety of elegantly designed exterior paint schemes from some of the top creative minds in the industry. Whether you want to make a bold colorful statement or outfit your exterior with refined luxury, our paint team is ready to help your vision come to life.
With the finest interior in its class, the M500 boasts premium leather, carpet and wood/metal trim. Creature comforts abound with the exclusive Piper air-stair door, USB charging ports, lighting controls, beverage holders, work table, and seat controls for each passenger.
Design your dream aircraft below using our interior and exterior configurators. Additional fees may apply for full customization.
* Please only select three colors when choosing your exterior. Table shown is for Sequoia Interior.  Table finish will match interior accent pieces that are associated with the selected color palette.