Seminole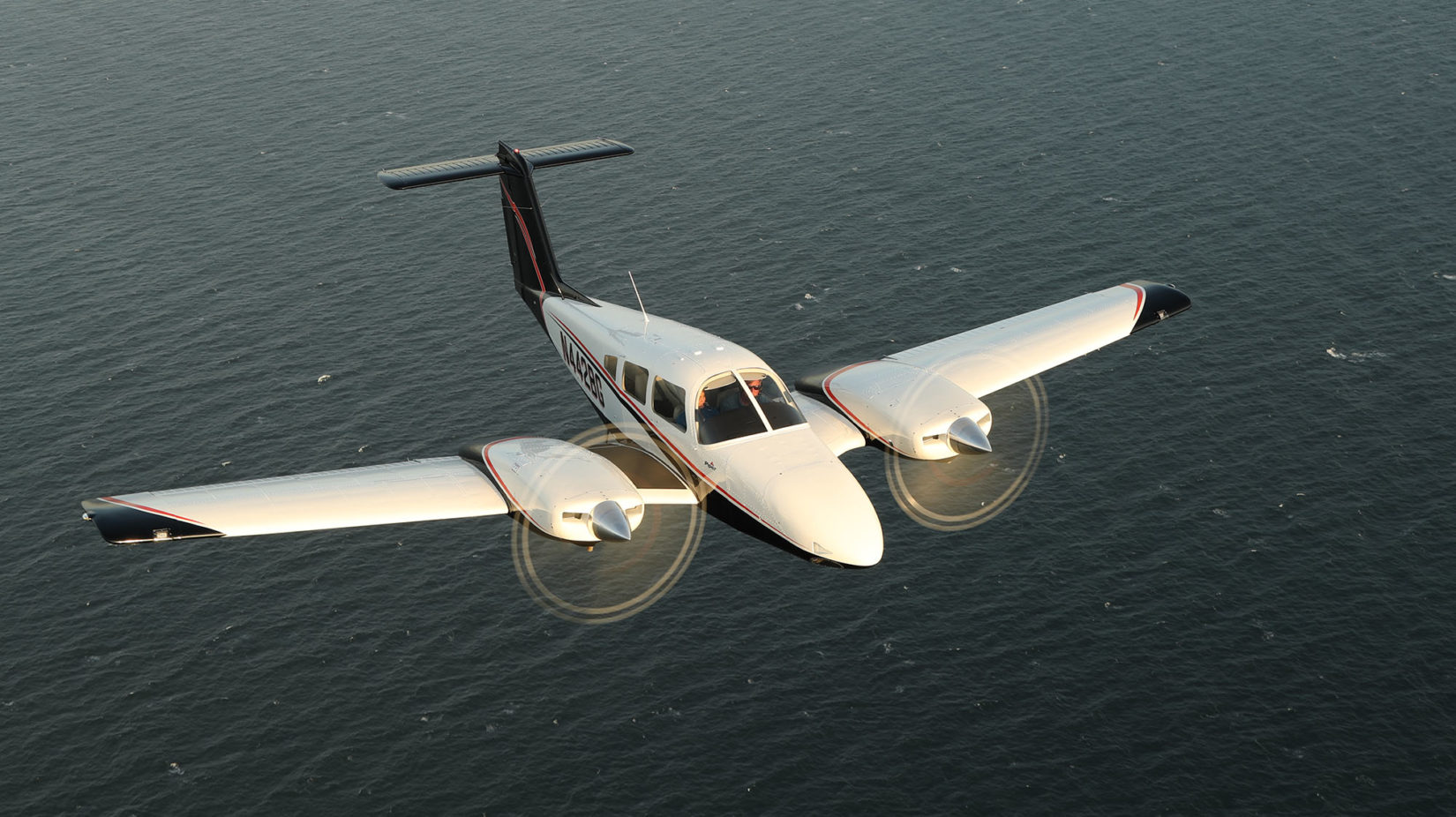 Seminole Overview

Welcome to the
Piper Seminole
There's a reason the Seminole is one of the most recognizable multi-engine trainers across the globe. It exceeds expectations with its reliability, durability and value. Generations of pilots have trained in the Seminole, but this Seminole is generations ahead with its tried-and-true construction, reliable Lycoming engines, stable handling capabilities, and standard Garmin G1000® NXi flight deck. Training on a Seminole eases students in the transition from single to multi-engine flying. When it comes to multi-engine trainers, the Seminole stands in a class all its own.
Download Brochure
Specifications

Avionics

Additional Equipment

Safety Features

Aircraft Design
Specifications
Specifications
Propeller
Hartzell Scimitar 2-blade
Constant Speed | Full Feathering
Fuel Capacity
Usable: 108 US Gal | 409 L
Engine
(2) Lycoming IO-360-B1G6
Flat-Rated Horsepower at 180 hp each
Dimensions
Wingspan: 38 ft 6 in | 11.8 m
Height: 8 ft 5 in | 2.6 m
Length: 27 ft 7 in | 8.4 m
Avionics
Avionics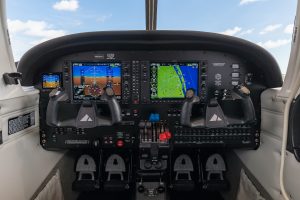 Standard Features

GARMIN G1000 NXi AVIONICS SUITE
Single 10.4" GDU 1050 PFD
Single 10.4" GDU 1050 MFD
Garmin FliteCharts
Garmin SafeTaxi
GMA 1360 Digital Audio Panel
GTX 345R Transponder
Garmin G5 Standby
Other Equipment

LED Wing Tip Recognition & Tail Strobe Lights
Overhead Air Distribution Blower Fan
USB Charging Ports
Cockpit Stowage Pouches
CO Detector
School Paint Colors with Two Vinyl Trim Colors and Logo
Additional Equipment
Additional Equipment
SurfaceWatch
Enhanced AFCS Enablement
Jeppesen ChartView
SVT – Garmin Synthetic Vision
TAWS-B (Terrain Awareness and Warning System)
Flight Stream 510 with Connext
GTS 800 Traffic Advisory System
GFC 700 Autopilot
GDL 69A SXM Satellite Radio / Weather
FlightCom – Rear Seat PTT
BendixKing KR 87 ADF
BendixKing KN 63 DME
GDL 59 WiFi Data Link
Vision 1000 (Appareo flight monitoring system)
Safe Flight Angle of Attack (AOA) System
Wet Compass
Additional Options
Kelly Aerospace Air Conditioning (After market install)
Vinyl Floor Covering (Exchange for standard carpet)
United Kingdom Lighting Package
AmSafe Seatbelts – Pilot and Co-Pilot Positions
Cargo Net
Safety Features
Safety Features
Safety is Piper's foremost priority as illustrated by the extraordinary safety features available across the Piper product line, and trainers are no exception. The Seminole is designed specifically for efficient, comfortable and safe multi-engine flight training. The Seminole is outfitted with the latest Garmin 1000® NXi avionics suite and the most thoughtful, intuitive and inspired engineering in general aviation.
Garmin SafeTaxi: Situational awareness on the ground is as important as it is in the air, and with Garmin SafeTaxi, students can display airport diagrams (for over 1,300 airports in the United States, with additional coverage in Europe and Canada) with your aircraft position georeferenced right on your Seminole's MFD.
Optional Enhanced Automatic Flight Control System (AFCS – additional equipment required): AFCS Includes Electronic Stability Protection (ESP), Automatic Level Mode (Blue Button), Underspeed Protection (USP) and Coupled Go-Around.
Coupled Go-Around: Your workload is simplified when flying approaches and conducting a go-around in your Seminole because you can keep the autopilot engaged during a coupled go-around and the aircraft will maintain a speed above stall warning, automatically adjusting pitch attitude as required.
Automatic Level Mode: If you ever find yourself experiencing spatial disorientation in your Seminole, just push the blue Automatic Level Mode button and the GFC700 autopilot will engage and return your aircraft to straight-and-level flight.
Underspeed Protection (USP): Your Seminole will recognize when underspeed conditions are about to occur and cause an inadvertent stall, and will make the appropriate adjustments to the controls to rectify the situation.
Electronic Stability Protection (ESP): Keeping you safe in stable flight when hand-flying your Seminole, the ESP system functions independently of the GFC700 autopilot and applies control force toward stable flight whenever pitch or roll deviations exceed recommended limits, or when overspeed or underspeed conditions are about to occur. ESP will also automatically activate the GFC700 autopilot if engaged for too long.
Optional Jeppesen Chartview: Remove paper from your student's briefing process and they can see their aircraft in its georeferenced position on Jeppesen Chartview on-screen chart services (separate subscription required). Simplify flight planning, departure, enroute and approach workload by having the chart the student needs on the MFD when they need it, with a location depiction of the Seminole overlaid.
Optional TAWS-B Traffic Advisory System: Your students are often focused on procedures and learning the intricacies of multi-engine operations, so keeping an eye on terrain and ground based obstacles might not be front of mind. The optional Seminole TAWS-B system pulls aircraft position, speed and direction data from GPS and, along with the aircraft's altitude and configuration information, compares them to a database of Earth's terrain and man-made obstacles, issuing audible warnings.
Optional Vision 1000 Appareo Flight Monitoring System: Monitor flights and record data including attitude data (pitch, roll, yaw), WAAS GPS (latitude, longitude, ground speed, vertical speed, GPS altitude), cockpit imaging, ambient audio and intercom system audio for crew and ATC communications.
Aircraft Design
Aircraft Design
Piper's engineering and design teams lead the industry in designing aircraft for the owner-flown class of aircraft. Ergonomic controls, seats built for comfort, avionics placement and design, coupled with built-in durability and components chosen for reliability. Your students and instructors will appreciate the quality design and care in their Seminole.
The Piper Seminole exterior styling utilizes an Axalta Imron polyurethane white paint base and choice of two fuselage vinyl trim stripes. Registration numbers and logos are color coordinated. Custom paint schemes are quoted upon request.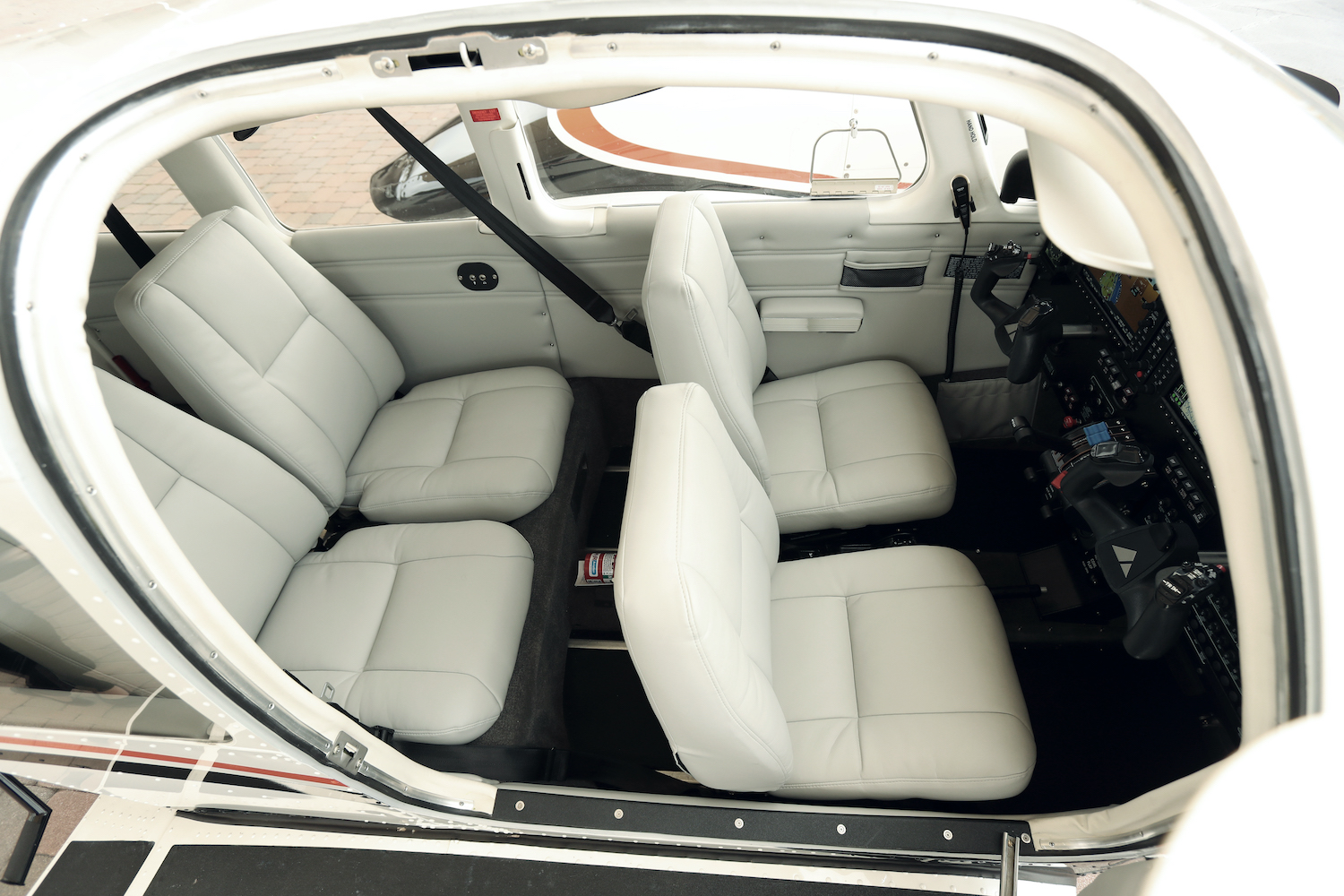 Cabin Above Class
Each Piper trainer interior is designed with maximum comfort and durability in mind. The ergonomic seating keeps both the students and instructors relaxed, making their ability to focus on the flight and lesson easier. Heavy-duty vinyl and wear-resistant leathers are hand-fitted to the seats and side-walls, proven to withstand repetitive use. Air conditioning is available as an option.