Archer® DLX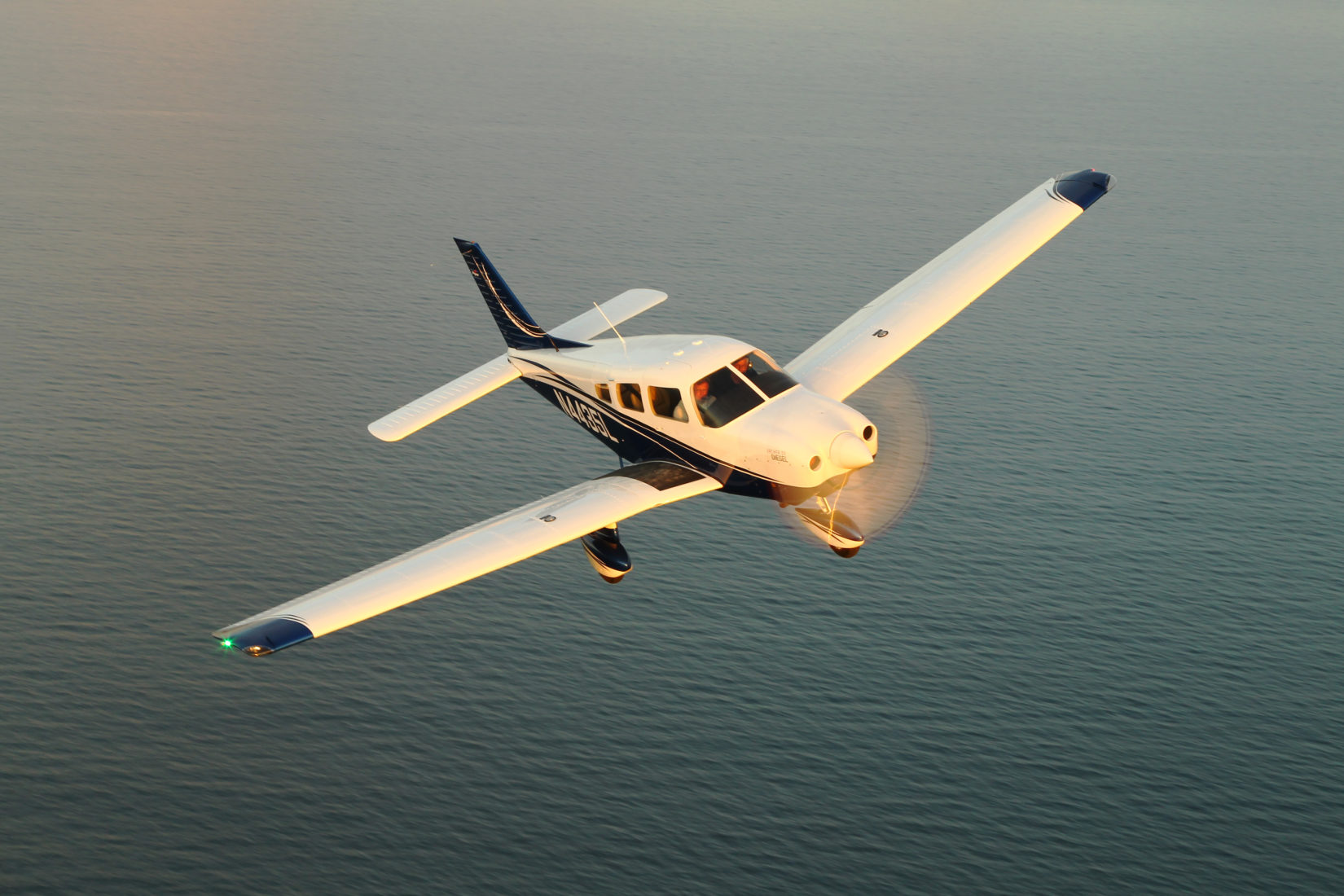 Archer® DLX Overview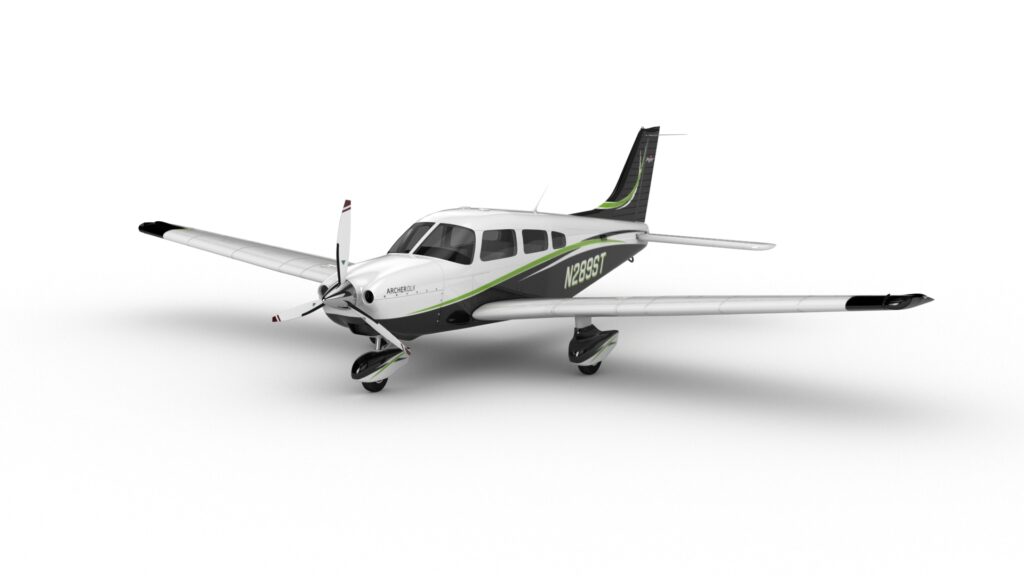 Welcome to the
Piper Archer® DLX
The Archer® DLX is the perfect combination of the beautifully appointed LX model along with the efficiency and flexibility of the Continental CD-155 diesel engine. The Archer® DLX is designed with the private owner in mind – providing a comfortable deluxe interior, the latest in Garmin cockpit technology and the benefits offered by the Continental CD-155 engine.
Download Brochure
Specifications

Avionics

Additional Equipment

Safety Features

Aircraft Design
Specifications
Avionics
Avionics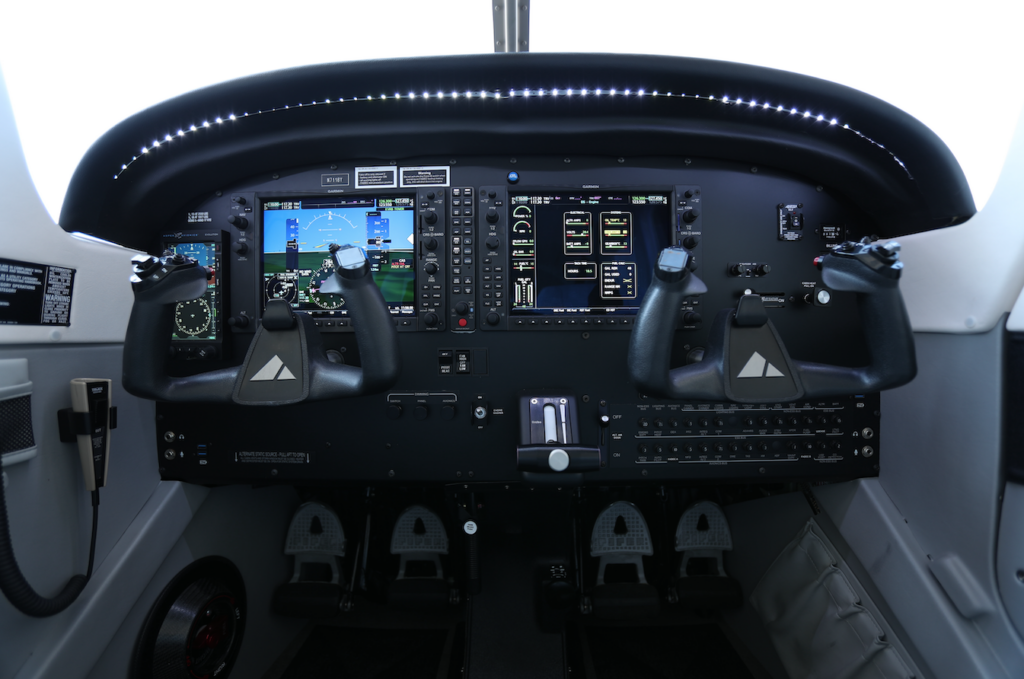 *Shown with Aspen EFD1000 Standby Flight. Garmin G5 now standard.
Standard Features

GARMIN G1000 NXi AVIONICS SUITE
Single 10.4" GDU 1050 PFD
Single 10.4" GDU 1050 MFD
Garmin Flite Charts
Garmin SafeTaxi
GMA 1360 Digital Audio Panel
GTX 345R Transponder (ADS-B IN & OUT)
Garmin G5 Standby
Other Equipment

LED Wing Tip Recognition & Tail Strobe Lights
Overhead Air Distribution Blower Fan
USB Charging Ports
Cockpit Stowage Pouches
CO Detector
Additional Equipment
Additional Equipment
Enhanced AFCS Enablement
Jeppesen ChartView
SVT – Garmin Synthetic Vision
TAWS-B (Terrain Awareness and Warning System)
Flight Stream 510 with Connext
GTS 800 Traffic Advisory System
GFC 700 Autopilot
GDL 69A SXM Satellite Radio / Weather
BendixKing KR 87 ADF
BendixKing KN 63 DME
Safe Flight Angle of Attack (AOA) System
Wet Compass
Additional Options
United Kingdom Lighting Package
AmSafe Seabelt – Pilot and Co-Pilot Positions
Cargo Net
Safety Features
Safety Features
Safety is Piper's foremost priority as illustrated by the extraordinary safety features available across the Piper product line. The Archer® DLX is designed specifically for efficient, luxurious, comfortable, and safe personal flying. The DLX is outfitted with the latest Garmin 1000 ® NXi avionics and the most thoughtful, intuitive and inspired engineering in general aviation.
Optional Enhanced Automatic Flight Control System (AFCS – additional equipment required)
Electronic Stability Protection (ESP): Keeping you safe in stable flight when hand-flying your Archer® DLX, the ESP system functions independently of the GFC700 autopilot and applies control force toward stable flight whenever pitch or roll deviations exceed recommend limits, or when overspeed or underspeed conditions are about to occur. ESP will also automatically activate the GFC700 autopilot if engaged for too long.
Automatic Level Mode (Blue Button): If you ever find yourself experiencing spatial disorientation in your Archer® DLX, just push the blue Automatic Level Mode button and the GFC700 autopilot will engage and return your aircraft to straight-and-level flight.
Underspeed Protection (USP): Your Archer® DLX will recognize when underspeed conditions are about to occur and cause an inadvertent stall, and will make the appropriate adjustments to the controls to rectify the situation.
Coupled Go-Around: Your workload is simplified when flying approaches and conducting a go-around in your Archer® DLX, because you can keep the autopilot engaged during a coupled go-around. The aircraft will maintain a speed above stall warning and pitch attitude will automatically adjust as required.
Aircraft Design
Aircraft Design
Piper's engineering and design teams lead the industry in designing for the owner-flown class of aircraft. Ergonomic controls, seats built for comfort, and avionics placement and design, are coupled with Archer®'s built-in durability and components chosen for their reliability. Your family and friends will enjoy experiencing the quality, design and care put into your Archer® DLX.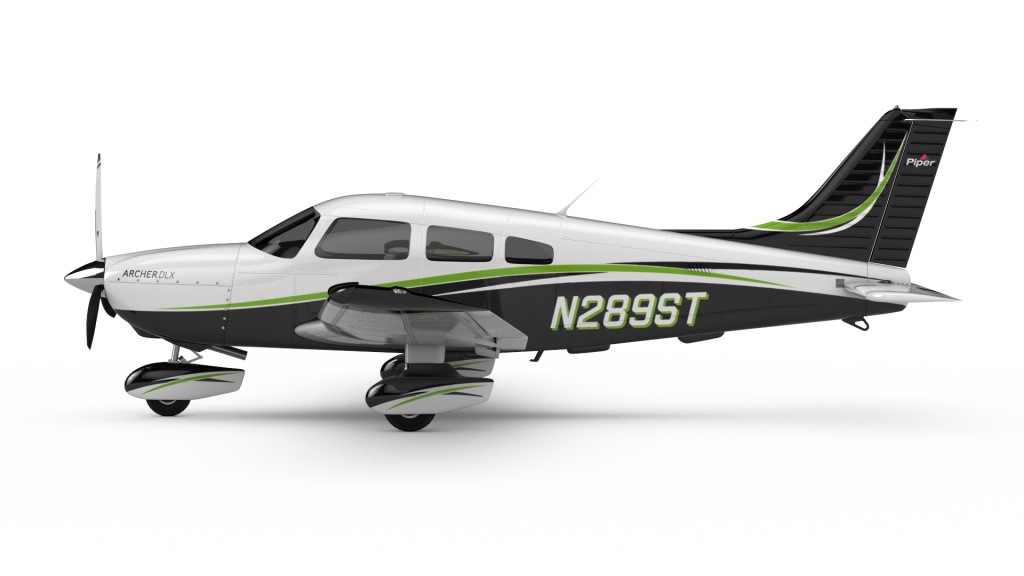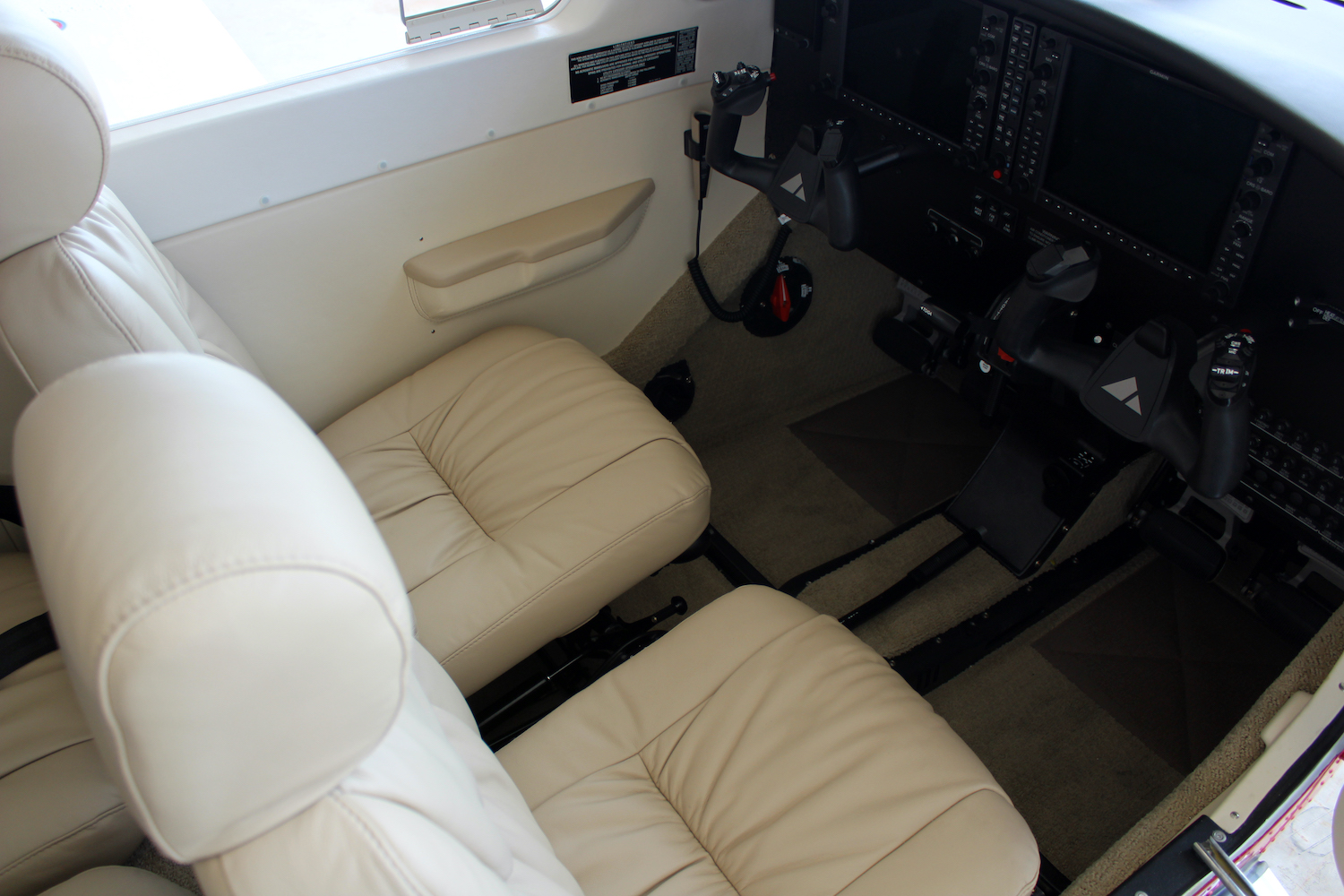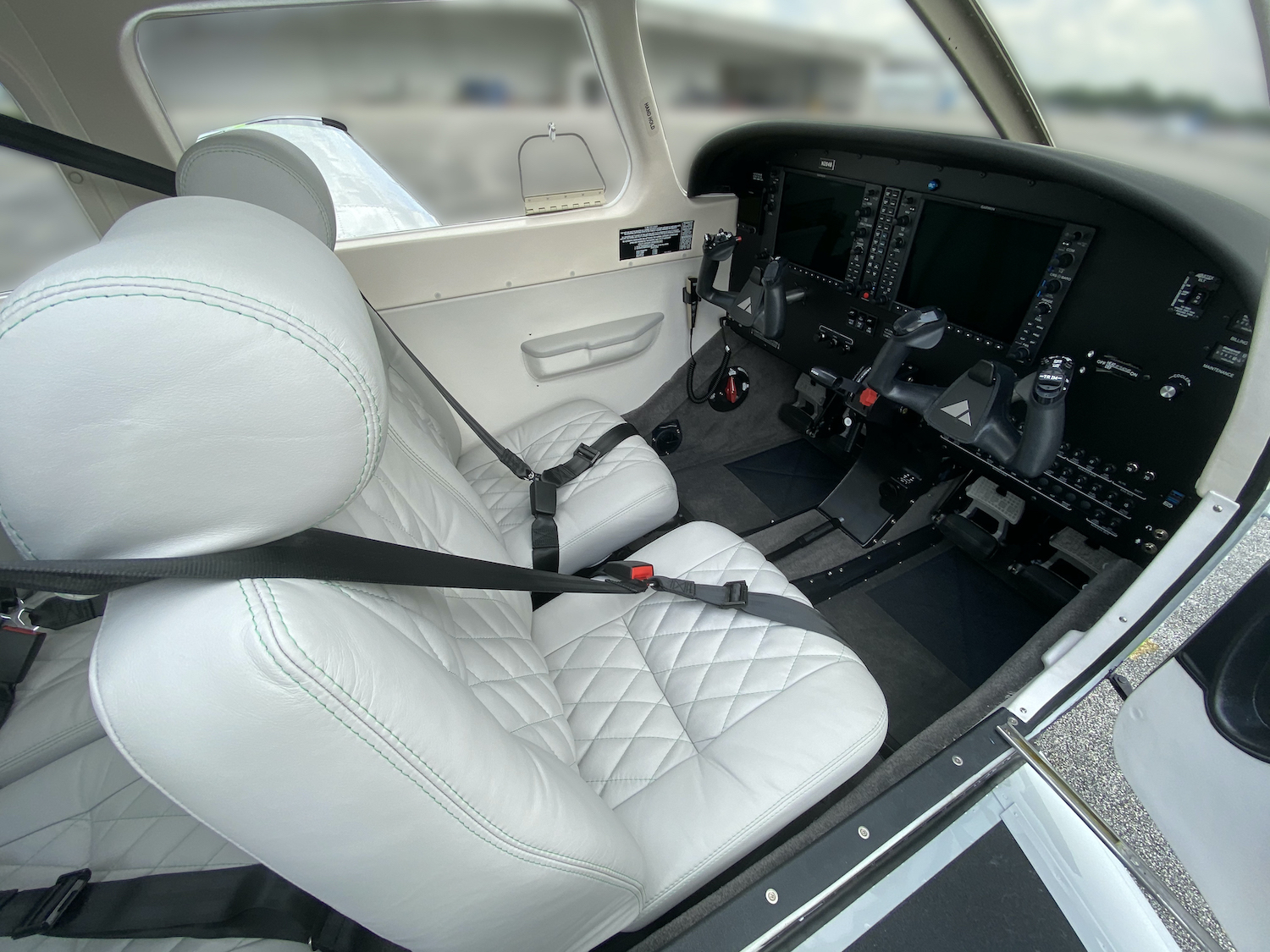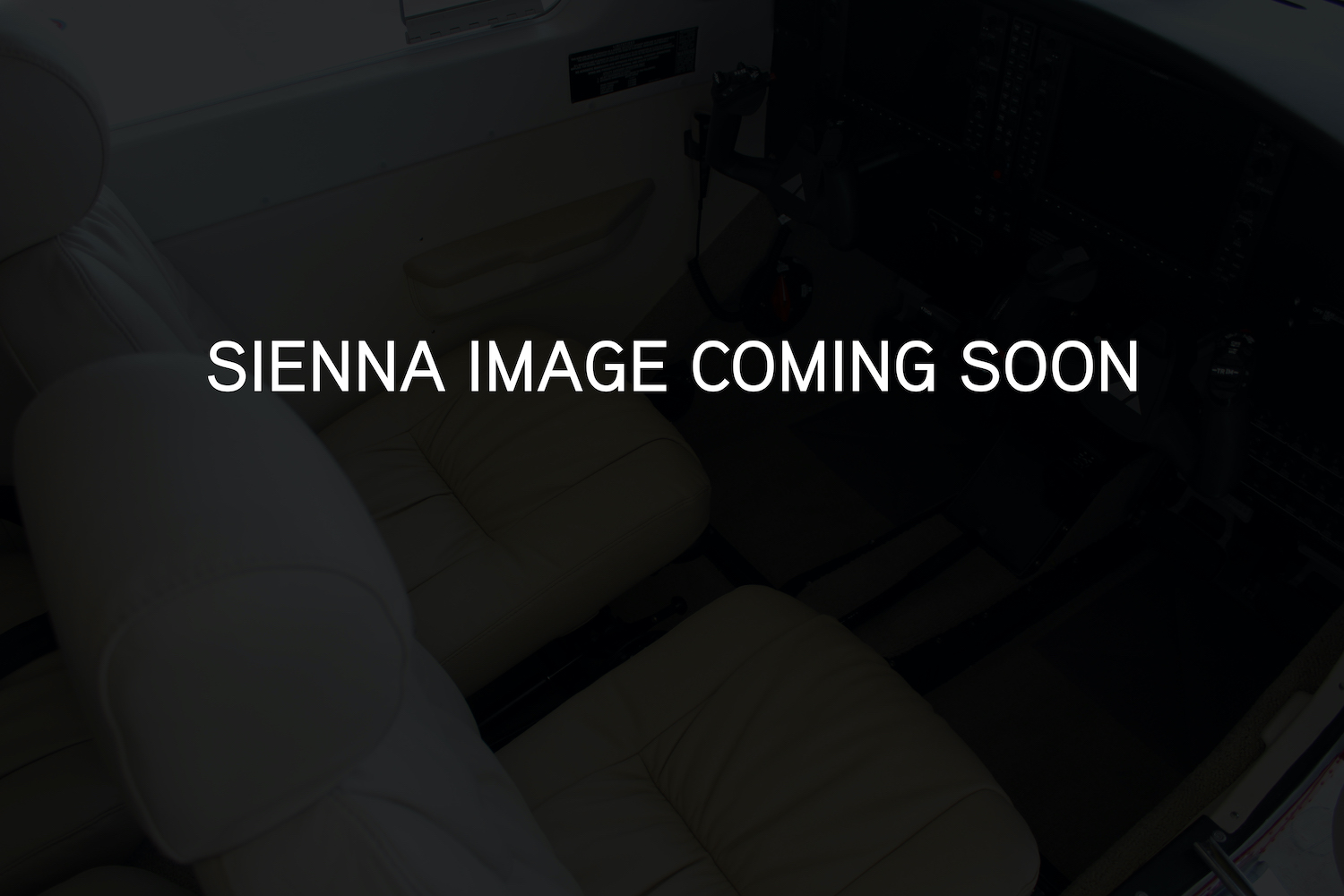 The Cabin Above Class
The Archer® DLX interior is ready for high flight hours while still providing maximum comfort and durability. Creature comforts abound with high-end carpet and interior appointments, power plugs, lighting controls, and seat controls for each passenger.
*Steel custom EXP personalization shown with diamond cross-stitch seat pattern