Pilot 100i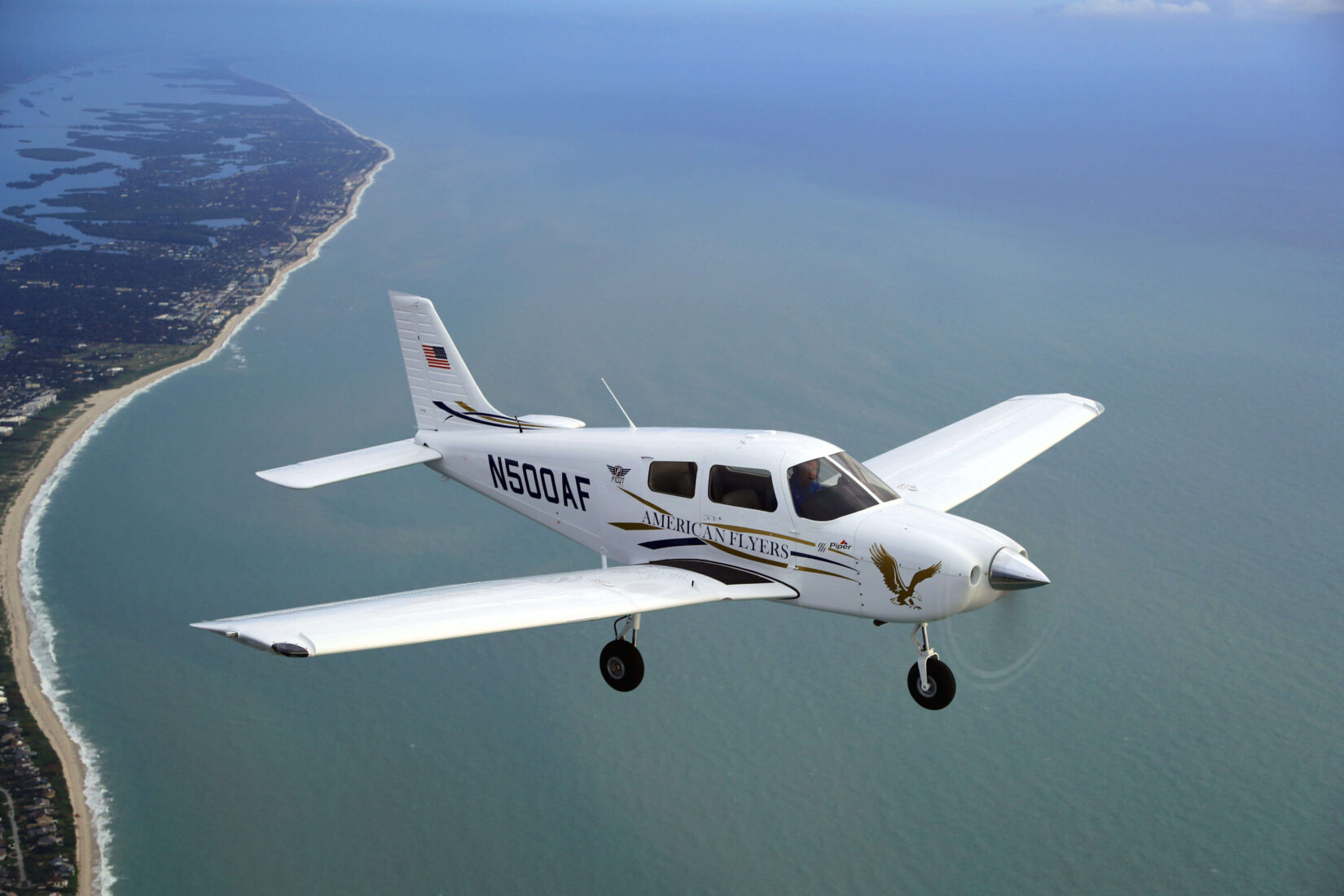 Pilot 100i Overview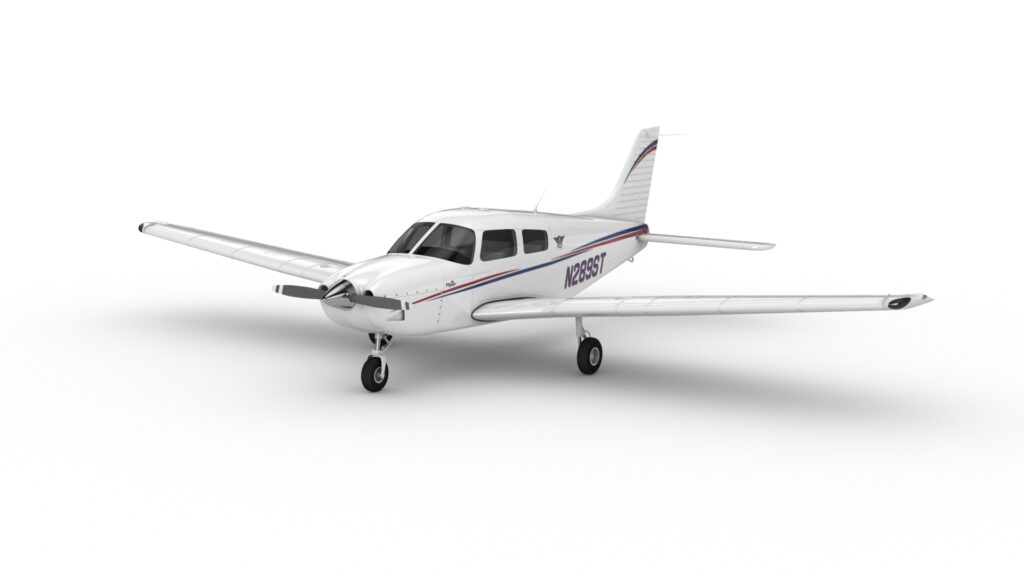 Welcome to the
Piper Pilot 100i
Simplicity and value define the Pilot 100i. Your flight training business plan is easily achievable with this unrivaled primary training aircraft. The tried-and-true PA28 airframe and reliable Lycoming engine meet state-of-the-art Garmin G3X-Touch avionics for a trustworthy training aircraft that can be used to train all levels and all certificates. Make your financial targets with no compromises in capability, quality, safety or reliability – uniquely with the Pilot 100i.
Download Brochure
Specifications

Avionics

Safety Features

Aircraft Design
Specifications
Avionics
Avionics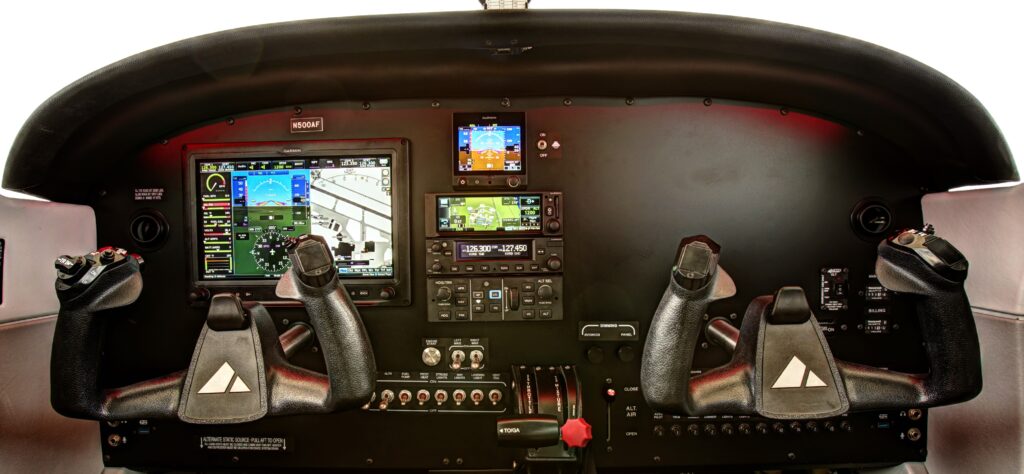 Standard Configuration

GARMIN G3X Touch – Single 10.6" PFD with Connext® technology, configurable as a split PFD/MFD
Garmin G5 Standby
GFC500 Autopilot with Electronic Stability Protection
GNX 375 2" Touchscreen Nav/Xpndr w/ADS B In & Out
GNC 255A NAV/Comm Radio
GTR 20 2nd VHF COM Radio
GMA 245R Remote Audio Panel w/Bluetooth
Moving Map, Terrain, Obstacle, and Traffic Alerts, Synthetic Vision, Airport Directory, Flight Data Logging
Wet Compass
USB Charging Ports
LED Wing Tip Lights
Pilot, Co-Pilot, and Observer Seat with Headset Jacks and PTT
Vinyl Floor Covering
School Color Scheme with two Vinyl Trim Colors and Logo
Available Options 

Am-Safe Seatbelts
ESP Disconnect at startup
Additional Special Options | Quoted upon request
Safety Features
Safety Features
Safety is Piper's foremost priority as illustrated by the extraordinary safety features available across the Piper product line. The Pilot 100i is designed specifically for efficient, effective and safe operations. The Pilot 100i is outfitted with Garmin G3X touchscreen avionics with an array of safety tools uniquely suited to flight training.
Garmin FliteCharts & Jeppesen Chartview

Remove paper from your briefing process and see your aircraft in its georeferenced position on either Garmin FliteCharts or Jeppesen Chartview on-screen chart services (separate subscription required). Simplify your planning, departure, enroute and approach workload by having the chart you need on the MFD when you need it, with a location depiction of the Pilot 100i overlaid.

Garmin SafeTaxi

Situational awareness on the ground is as important as it is in the air, and with Garmin SafeTaxi, you can display airport diagrams (for over 1,300 airports in the United States, with additional coverage in Europe and Canada) with your aircraft position georeferenced right on the Pilot 100i's MFD.
Synthetic Vision (SVT)

See clearly and navigate safely even when the view through the cockpit windscreen is dark, foggy, hazy or solid IFR. SVT provides a 3D graphical depiction with color-coded landscape identifying rising terrain and hazards, pathways in the sky, traffic, terminal procedures, ILS or BGPS/WAAS vertical approaches, and more.
Aircraft Design
Aircraft Design
Piper's engineering and design teams put generations of expertise and leadership into the design of the Pilot 100i – optimized for flight training efficiency, effectiveness and safety. Students, instructors and training managers will appreciate the durable interior, designed for high flight time training operations.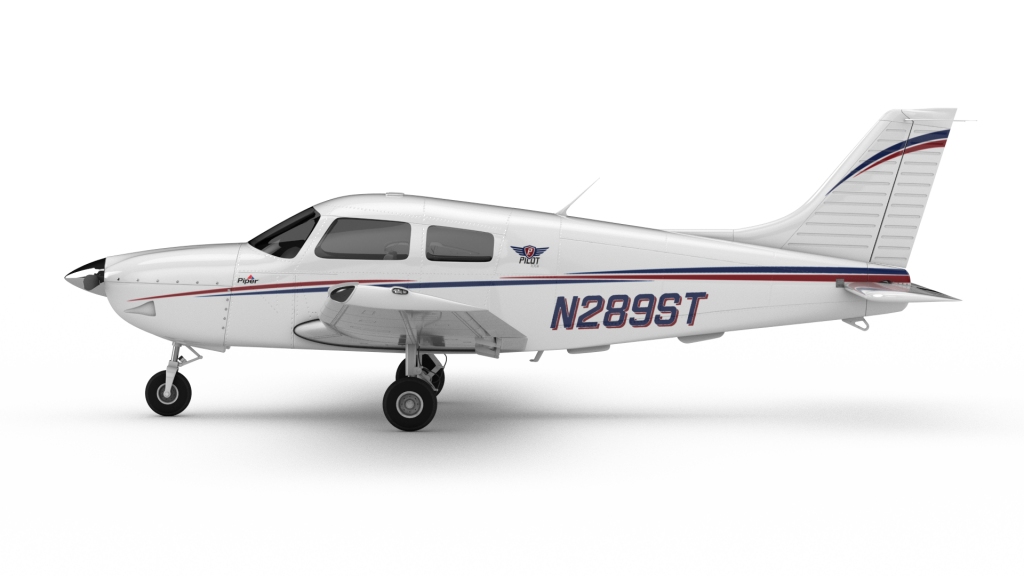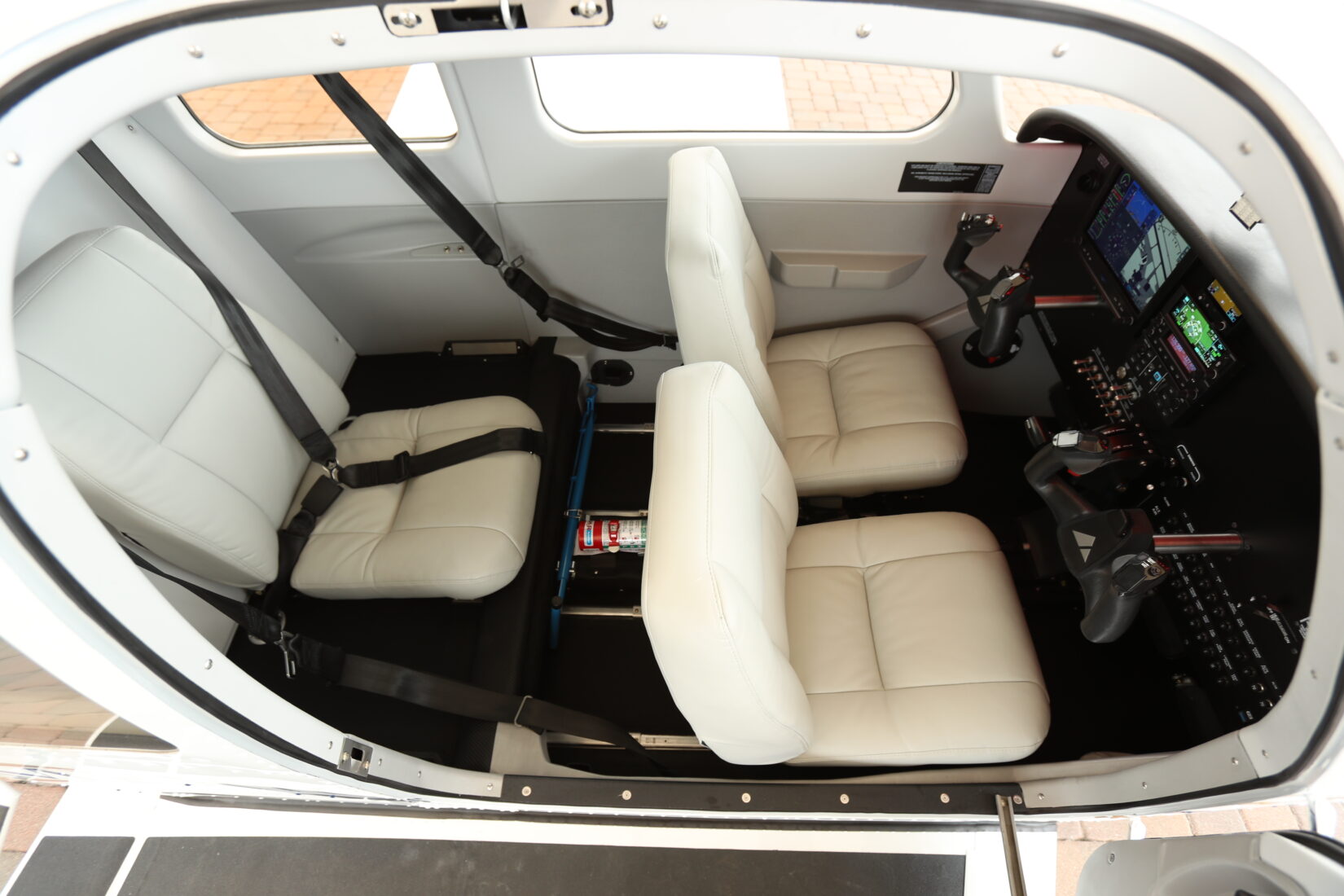 The Cabin Above Class
The Pilot 100i interior is ready for high flight hours while still providing maximum comfort and durability. Highly durable interior features and cabin appointments create the ultimate training environment, with ergonomically designed power plugs, lighting controls and switching. You can even add a third seat for an observer.