Piper is one of the most recognizable and trusted names in flight training. Students are looking for schools that offer Piper fleets, and by joining the Piper Flight School Alliance, you'll be more attractive to future students — and more visible, being listed among the elite flight schools displayed on our website and promotional materials, including our Flight School Map.
3 Benefits of Becoming Part of the Piper Flight School Alliance
1. Offer the Best of the Best in Trainer Aircraft on the Market
When you offer your students a lineup of Piper Trainer aircraft, you're offering students a chance to use the leading training models available right from the start. Piper's Trainer Class aircraft are designed with quality, safety and reliability in mind at an affordable price point.
Meet the Piper Trainer Models
— The Pilot 100i, another evolution of the PA-28 airframe, designed with affordability and safety in mind.
— The Archer TX and Archer DX, both extensions of the Piper PA-28 Cherokee line, with a 60+ year history of production and popularity in general aviation.
— The Seminole, one of the most recognizable twin trainers on the market, renowned for its ease of operation for multi-engine flight training.
All Piper Trainer aircraft feature:
— Competitive operating costs
— State-of-the-art Garmin avionics that come standard, with highly configurable option packages for your school's needs, complete with Piper's advanced safety features
— Choice of various technically advanced aircraft, from single-engine fixed gear to multi-engine complex aircraft
— Multiple powerplant options based on your school's location and fuel availability
— 97% fill rate on parts with access to Boeing's global parts network, with warehouses strategically positioned around the world
— 24/7 dedicated customer support.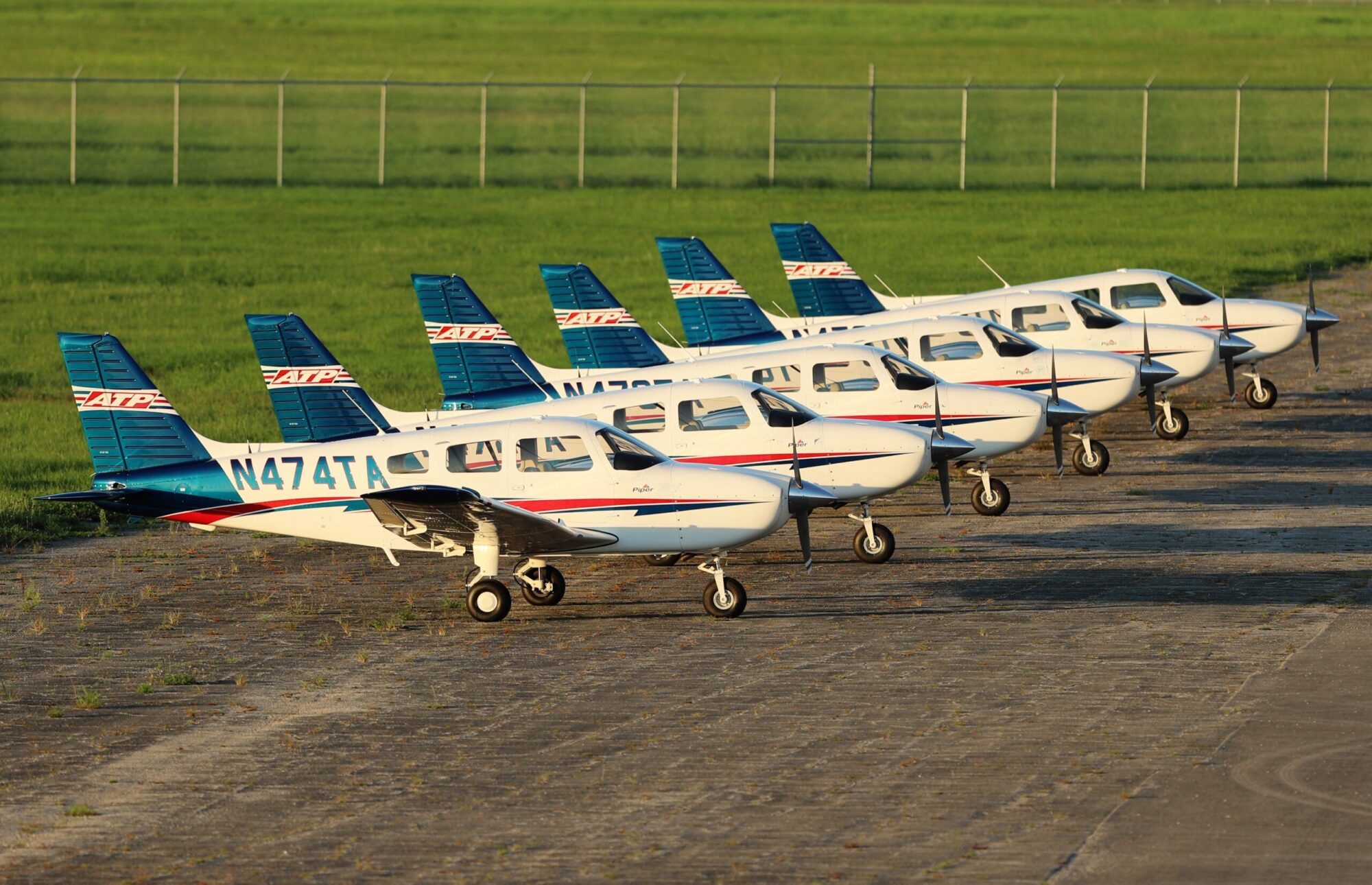 2. Attract the Best Student Pilots
Not only does joining the Alliance help raise online awareness of your school, but it also helps attract more of the top-tier students you want. The draw goes beyond offering one of the best training fleets available — students who attend schools that are part of the Alliance are provided with exclusive resources and tools to make the most out of their careers.
Students of Piper Flight School Alliance members may also be eligible to participate in the Piper Brand Ambassador Program, provided your school has a primarily Piper fleet, with at least three aircraft built and delivered within the last five years. While not offered at every school, a select few programs have Brand Ambassadors that post aviation and lifestyle content on social media in exchange for various benefits from Piper. For more information about how to qualify for the ambassador program click here.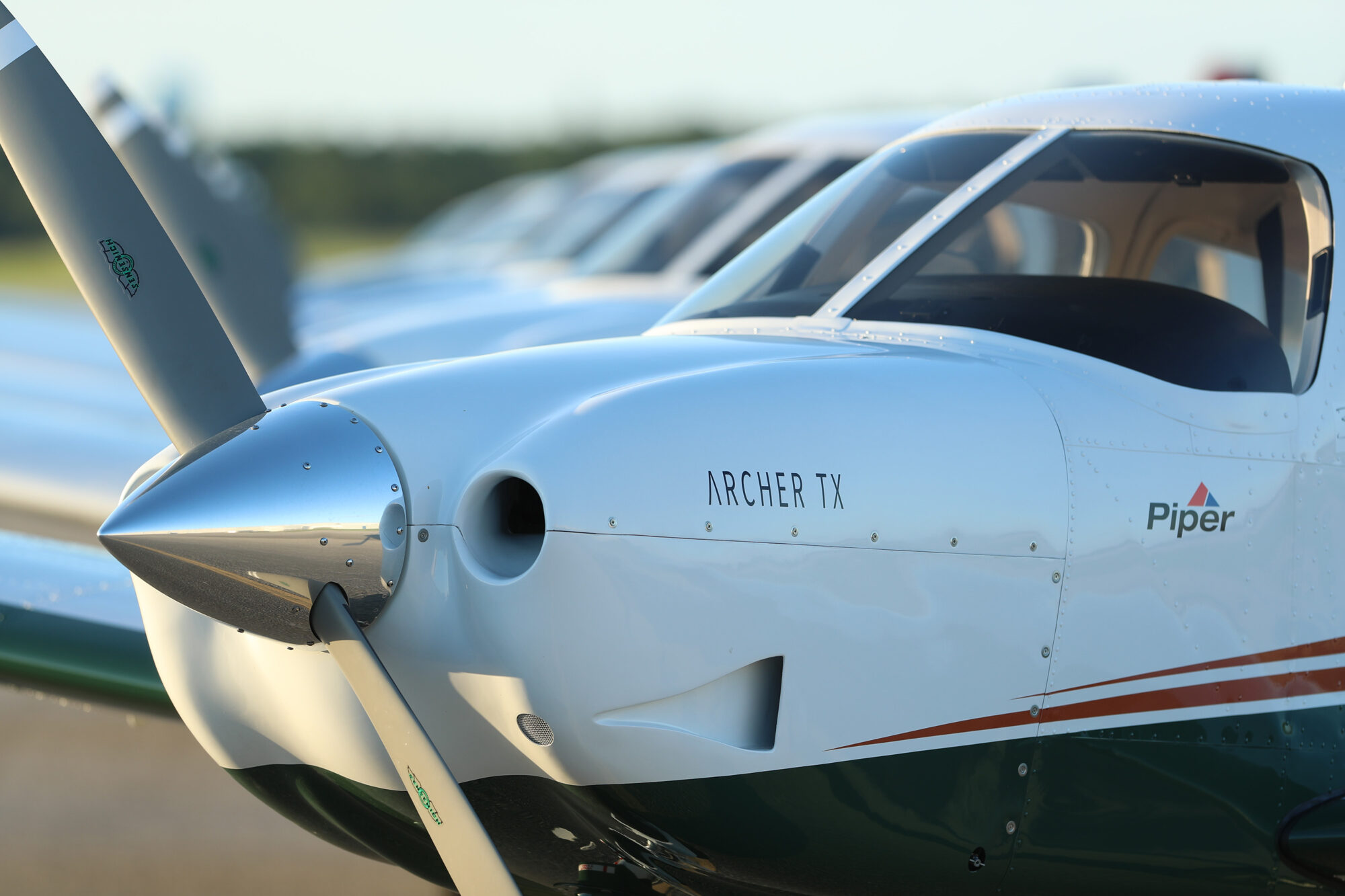 3. Get Prime Visibility Online
One of the biggest benefits of joining the Flight School Alliance is the amount of additional traffic you'll be getting to your school online. As an Alliance member, you'll be featured among the leading flight schools that offer Piper aircraft in their trainer fleet on our Flight School Map. You'll additionally be part of our annual online trainer aircraft campaign, where your school will be featured in marketing promotions across our website and on multiple Piper social media channels.
Every Alliance school also has a dedicated page on the Piper site (accessible via the map) with its address, phone number and website listed — making it easier than ever for prospective students to get in touch.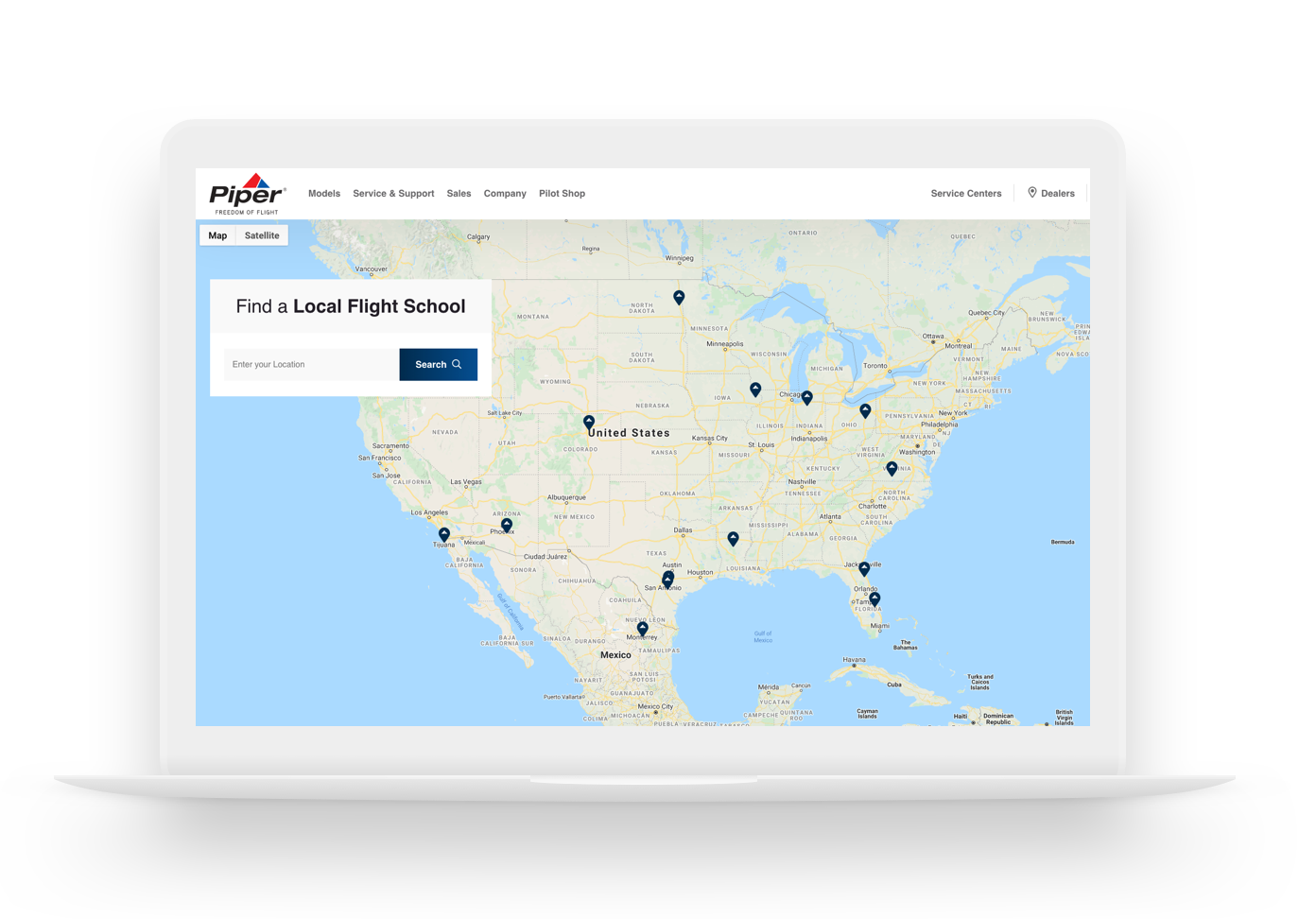 What Are the Requirements to Join the Piper Flight School Alliance?
Ready to join? Here's how! To become a part of the Piper Flight School Alliance, your flight school must receive a new Piper fleet delivery of three or more Pilot 100i, Archer DX, Archer TX or Seminole aircraft — once you've done so, you'll automatically join the ranks of the Alliance.
Joining the Alliance not only means you'll have one of the best fleets available for aviation training, but your school's name will be front and center for students searching for schools where they can train the same way generations of expert pilots before them have: in a Piper.
Ready to join the Piper Flight School Alliance? Contact Fleet Sales today to get started.