Muncie Aviation Company was founded in 1932 by Edmund F. Ball, one of the sons of the original Ball Brothers (famous for their Ball Glass Jars). Muncie Aviation began as a dealer for Waco, soon adding Beechcraft and Aeronca. In 1937, the company took possession of its first Piper J-2 Cub, beginning a relationship with Piper that continues to this day, making Muncie Aviation the world's oldest Piper Aircraft dealer. The Ball family ran Muncie Aviation for seventy-three years until December 22, 2004, when they sold the company to the employees.
Muncie Aviation Company to this day is 100% employee-owned, known as an ESOP. That means that every time you speak with an employee, you are speaking with an owner. Each of us is deeply vested in the success of Muncie Aviation, and in providing our customers with top-quality service and care.
As the years have passed, the fortunes of our industry have changed. But throughout the ups and downs, Muncie Aviation has continued its pursuit to provide excellent service to the general aviation community. We will continue to fly at the leading edge, and hope that you will join us.
When William T. Piper introduced the Piper Cub in 1937, he had a dream. He felt that everyone should be able to fly, and he believed that Piper could provide that freedom. Muncie Aviation was part of that dream. As the world's oldest Piper dealer, we've been honored to watch and support Piper's growth from that first J-2 Cub to a complete line of step-up aircraft – rugged, reliable trainers all the way up to high-performance turboprops.
As the world's oldest Piper dealer, we know these aircraft from top to bottom. We're committed to providing our customers with the best experience possible – from line service, to sales, technical support, parts, avionics and customer support.
We look forward to speaking with you, and helping you take the next step in your aviation journey.
MEET OUR TEAM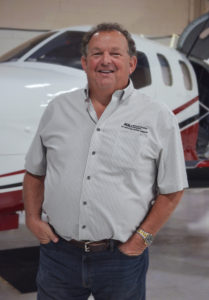 MARTIN INGRAM, CEO & SALES MANAGER
P: (765) 289-7141 EXT. 127
M: (765) 749-2735
E: MARTIN@MUNCIEAVIATION.COM
As President, CEO, and Sales Manager, Martin manages the daily operations and sales at Muncie Aviation Company. Martin started working at Muncie Aviation almost 30 years ago, shortly after he finished college. He has been selling airplanes since 1982. One of Martin's favorite things about his job is selling airplanes, and he says there is nothing quite like it. Martin is proud to work with employee-owners who really care about the customer and make sure you have a great experience when working us. Martin has two sons and is crazy about his grandson. Outside of Muncie Aviation, Martin enjoys hunting and fishing.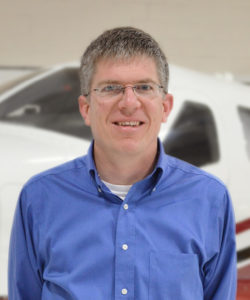 STEVE THOMPSON, SALES REPRESENTATIVE
P: (765) 289-7141 EXT. 128
M: (765) 717-9976
E: STEVET@MUNCIEAVIATION.COM
Steve is one of our professional salesmen and is happy to answer any questions you may have about the airplanes we have for sale. Steve has worked for Muncie Aviation for over ten years has over 6,000 flight hours logged from his experience as a flight instructor, charter pilot, and ATP. Steve's favorite things about his job are the high quality products we represent and the unique experience of working for one of the oldest aviation companies in the world. When Steve is not at work, he enjoys spending time with his wife and daughter, racing motorcycles, and investing in real estate.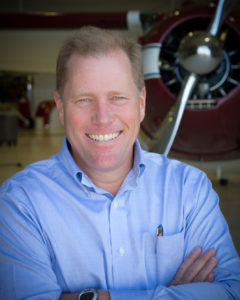 KRIS LAYSON, SALES REPRESENTATIVE, MICHIGAN REGIONAL OFFICE
P: (616) 446-5991
E: KRIS@MUNCIEAVIATION.COM
Kris has been in aircraft sales since 1988 and has worked for Muncie Aviation since 2006. He previously served four years active duty in the Marine Corps. He grew up around aviation with his dad and brothers. Kris has over 8,000 total flight hours logged and considers himself extremely fortunate to make his "avocation his vocation". One of Kris's favorite things about working at Muncie Aviation is helping customers realize their dreams. Kris has three boys, all of whom share their dad's passion for aviation. His other "children" are a 1948 Cessna 195 and a 1948 Cessna 170.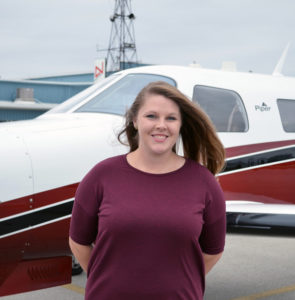 BRITTAINY RAEF – SALES ASSISTANT
P: (765) 289-7141
E: BRAEF@MUNCIEAVIATION.COM
An Indiana native, Brittany graduated from Ball State University with a general studies degree specializing in Spanish, financial planning, and design. She spent 10 years in the financial and lending industry before joining Muncie Aviation. She enjoys spending time with her husband, son Walker, and daughter Magnolia. She also runs her own small business as a seamstress in her free time.