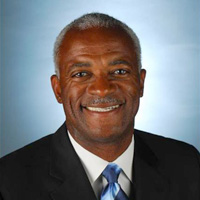 Larry Johnson
Regional Sales Manager – Texas Piper
4500 Claire Chennault Drive
Addison, TX 75001
P: 469-518-5767
M: 214-335-0605
F: 469-518-5769
E: ljohnson@texaspiper.com
W: texaspiper.com
A native Texan, Larry spent countless hours looking up at the skies as aircraft and clouds passed overhead. Inspired at an early age by John Glenn, the first U.S. Astronaut to orbit the Earth, Larry became excited by the future of aviation and space travel and set in motion the steps required to fly and become an astronaut and reach his goal of flight. Joining the Civil Air Patrol (CAP) at age fourteen, Larry passionately served in the CAP through his teenage years. At the age of sixteen he was selected for a solo flight training program offered by the CAP and upon completion of that program, he won an appointment to Private Pilot training the very next year and enthusiastically completed it before graduating from High School.
Upon graduation, Larry enlisted in the U.S. Navy and served as an electronics technician. Upon completion of his military duty, Larry entered the private sector as an electronic equipment technician and later became a salesperson for home security systems for a major company in Houston, TX. In this role, he found the opportunity to sell professionally to be enjoyable one and it would influence his career from then on as he developed a passion for professional sales. After several years of success and professional training in security system sales, Larry made the move to combine his two passions, selling and flying, as part of a new direction in his career.
Seeking an opportunity to sell within the aviation industry, Larry appealed to aircraft companies in the Houston area in the late 1970's, getting his start in 1977 when hired by Houston Piper. Larry found solid success selling new Piper Aircraft in his "niche" for the company and also sold for Montgomery County Piper in Conroe, TX over the next five years. When the "Oil Bust" of the early 1980's brought the U.S. Economy to a low-point in 1982, Larry found an opportunity within the turmoil as an independent consultant for banks and finance companies, applying his specialized expertise in aviation and aircraft sales to work out distressed aircraft loans for clients. The unique opportunity afforded Larry the ability to significantly broaden his aviation knowledge base to cover aircraft ranging from small private aircraft up to large corporate jets.
In 1996 Larry was recruited by Cutter Aviation to join the aircraft sales team in Texas for both new and pre-owned aircraft. Becoming the Piper Aircraft Regional Sales Manager for Texas Piper in the Northern part of Texas that year, he relocated to Dallas, TX and continues in that position today. Larry is based in the Dallas-Fort Worth Metroplex area at Cutter Aviation Dallas-Addison (ADS).
Larry is approaching 9,000 hours of total flight time that encompasses a wide range of flight conditions and a sizable variety of aircraft. Larry is the father of four children and is a proud grandfather of five wonderful grandchildren. He now lives in the North Dallas suburb of McKinney, TX, very close to Cutter Aviation's Service, Sales and Charter facility at Addison Municipal Airport (ADS) and the growing population of current and potential pilots, individual entrepreneurs, startups and established businesses that are beginning to embrace the benefits of General Aviation.