Western Aircraft has become one of the West's largest aircraft sales and services companies.
Over the years, we have primarily been driven by our vision; to be the leading provider of aircraft sales in the western U.S. We are a trusted aircraft sales and service company providing customers with and outstanding experience throughout the aircraft life cycle.  Today we have over 80,000 square feet of aircraft hangar space (excluding office space) and are an authorized service center for the world's top aircraft manufactures. We supply a 14,000 square foot aircraft parts warehouse with over $10 million in aircraft parts inventory. We are proud to employ approximately 200 aviation professionals disciplined in maintenance, interiors, paint, aircraft sales, avionics (sales, installation and retrofits), parts sales, FBO services, airline fueling, and aircraft charter and management.
Western Aircraft had humble beginnings as the corporate flight department for the Morrison Knudsen Corporation (MK), headquartered in Boise, Idaho, over 60 years ago. In response to an overwhelming need for aircraft repair services, in 1957 MK applied for and received its first FAA Certified Repair Station Certificate.
During the 1980s, three more hangars were added and the company became a wholly owned subsidiary of MK Inc., operating under the name of Western Aircraft Inc. In 1995, Western Aircraft was purchased by Al Hilde, Jr. and Allen Hoyt.
In July 2007, Western Aircraft was acquired by Greenwich AeroGroup, making it one of ten aerospace companies within the group. On-going improvements and investments in people, training, tooling, technology and facilities have helped us provide our customers with personalized service and technical expertise.
With Western Aircraft's world class facilities, state-of-the-art tooling, and workforce dedicated pride, integrity, family, professionalism and learning we're confident that we're the relationship that aircraft ownership demands.
Meet Our Team
For new and used aircraft sales contact: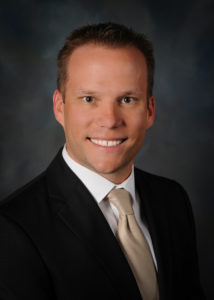 Pat Belokas
Regional Sales Director, Piper Aircraft
Western Aircraft Inc.
P: 208.338.1892
E: PatB@westair.com
Pat Belokasis an ATP rated pilot with 5,000 flight hours. Additionally, he holds several type ratings and has extensive experience operating aircraft for commercial airlines, fractional airlines and corporate flight departments.  In addition to his flight experience, Mr. Belokas holds a Bachelor of Science in Aviation from Utah Valley University and an Associate of Applied Science in Aviation from San Juan College.  He is a devoted aviation professional, enthusiast and is proud to represent Piper Aircraft.
For Maintenance, Piper Technical Assistance, and AOG Contact:
Western Aircraft Quick Response Team
Heather Aldred
Piper Tech Rep
Western Aircraft, Inc.
P: (208) 921-3517
E: heathera@westair.com