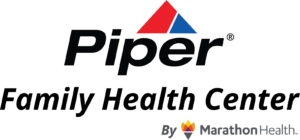 Oshkosh, WI., July 24, 2023 – Today, Piper Aircraft announced the addition of an onsite health center for employees and their families. This new health care facility is an integral part of Piper's employee investment strategy to improve the overall health and well-being of the Piper Team. Piper has chosen to partner with Marathon Health, a leading provider of employee sponsored healthcare.
Beginning July 26, 2023, Piper employees and eligible family members will have access to the Piper Family Health Center. All full-time and part-time employees, spouses and dependents (ages 2-26), regardless of health plan participation are eligible.
Services provided include preventive care, sick care, chronic condition management, health coaching and lab services. Appointments are available in-person or virtually at times that are convenient to employees. Services are provided to employees and their families at no cost ($0).
"We are proud to offer our employees and their families on site health care services," said John Calcagno, President and CEO of Piper Aircraft. "The addition of the Piper Family Health Center on our campus is the first of many initiatives we are planning to roll out to improve the overall well-being of our employees."
About Piper Aircraft
Piper Aircraft Inc., headquartered in Vero Beach, Fl., offers aviators throughout the world efficient and reliable single and twin-engine aircraft and is the first general aviation aircraft manufacturer in the world to certify Garmin Autoland. The single-engine M-Class series – the M600SLS, M500, and M350 – offers businesses and individual's elegant performance, value and a superior ownership experience. The Personal Class, Archer LX and Archer DLX balance proven performance, efficiency, and simplicity in a piston-powered aircraft. The Trainer Class Pilot 100i, Archer TX, Archer DX, and Seminole aircraft form the most complete technically advanced line of pilot training aircraft in the world. Piper is a member of the General Aviation Manufacturers Association. To learn more about Piper Aircraft, visit the company's website at piper.com.
About Marathon Health
Marathon Health simplifies healthcare for employers by combining independent primary care with value-driven population health management to deliver healthier members and meaningful savings. The company offers advanced primary care, which includes health coaching, behavioral healthcare and physical therapy, across more than 265 onsite, Network and virtual health centers across the U.S. Marathon Health is a five-time Modern Healthcare Best Places to Work in Healthcare winner and a two-time Best in KLAS winner for its excellence in Worksite Health Services. For more information, please visit marathon-health.com.
# # #
Piper Aircraft, Inc.
For further information, contact:
Alba Walcott
Phone: (772) 299-2835
Fax: (772) 978-6585
Mail to: alba.walcott@piper.com
piper.com