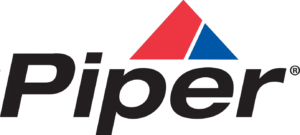 Oshkosh, WI., July 24, 2023 – Piper Aircraft is thrilled to announce three new fleet customers in India, who have ordered a total of 47 Archer DX aircraft:
Skynex Aero has 27 Archer DXs on order to be delivered in 2024 and 2025.
Dunes Aviation Academy has 10 Archer DXs to be delivered in 2024.
Vman Aero Services has 10 Archer DXs to be delivered in 2024.
"The Archer DX is the ideal diesel-powered professional flight training aircraft. It offers the durability and reliability that pilots have come to expect from the Piper Archer, along with the efficiency and flexibility provided by the Continental CD-155 turbocharged diesel engine," said Ron Gunnarson, VP of Sales, Marketing and Customer Support at Piper. "It is also equipped with the Garmin G1000 NXi Avionics Suite, which can be further enhanced from a large selection of additional avionics equipment options."
The 47 aircraft on order will join an existing fleet of India based Archer DXs already operating in India, including 10 recently ordered by Chimes Aviation. For Piper, India is one of the fastest growing commercial aviation markets and is expected to remain so for the foreseeable future.
"The Continental CD-155 turbocharged engine has a service ceiling of 14,100 feet or 4,298 meters, burns less than 6 gallons per hour at 65% power, and provides a very quiet and effortless flight experience for both students and instructors," says Chuck Glass, Piper's Director of International Fleet Sales. "This aircraft performs as smooth as a turboprop and has ample power for use in all aspects of commercial flight training. It sets the standard for modern, cost-effective flight training."
About Piper Aircraft
Piper Aircraft Inc., headquartered in Vero Beach, Fl., offers aviators throughout the world efficient and reliable single and twin-engine aircraft and is the first general aviation aircraft manufacturer in the world to certify Garmin Autoland. The single-engine M-Class series – the 2 M600SLS, M500, and M350 – offers businesses and individual's elegant performance, value and a superior ownership experience. The Personal Class, Archer LX and Archer DLX balance proven performance, efficiency, and simplicity in a piston-powered aircraft. The Trainer Class Pilot 100i, Archer TX, Archer DX, and Seminole aircraft form the most complete technically advanced line of pilot training aircraft in the world. Piper is a member of the General Aviation Manufacturers Association. To learn more about Piper Aircraft, visit the company's website at www.piper.com
# # #
Piper Aircraft, Inc.
For further information, contact:
Alba Walcott
Phone: (772) 299-2835
Fax: (772) 978-6585
Mail to: alba.walcott@piper.com
piper.com