VERO BEACH, FL., October 14, 2019 –Piper Aircraft announced today that it has appointed former NASA Astronaut and Aeronautical Engineer, Captain Winston Scott to its Board of Directors effective October 10, 2019.
"We are pleased to welcome Captain Scott to the Piper board and especially value his aviation experience and expertise", said Simon Caldecott, President and CEO of Piper Aircraft, Inc. "Captain Scott is joining Piper Aircraft at an exciting time as the production of our training aircraft continues to increase. His knowledge of flight training and passion for education will prove beneficial as we continue to support the world's leading flight training institutions. The addition of Winston complements our board of directors' skills and experiences, and we are confident that he will provide valuable perspectives as we continue to execute our product strategy.
In addition to his NASA career, Winston is a retired U.S. Navy Captain and aviator. He entered Naval Aviation Officers Candidate School in 1973 and completed flight training and was designated a naval aviator in 1974.  He earned his Master of Science in aeronautical engineering with avionics.  During his Navy career, Captain Scott served as a helicopter pilot flying the SH-2F Helicopter.  He later served a tour of duty as a fighter pilot flying the F-14 Tomcat fighter/interceptor.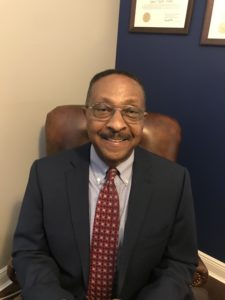 About Piper Aircraft
Piper Aircraft Inc., headquartered in Vero Beach, Fla., offers aviators throughout the world efficient and reliable single- and twin-engine aircraft. The single-engine M-Class series – the M600, M500, and M350 – offers businesses and individuals elegant performance and value. The Personal Class Seneca V, Archer LX and Archer DLX balance proven performance, efficiency, and simplicity in a piston-powered aircraft. The Trainer Class Pilot 100/100i, Archer TX, Archer DX, Arrow, Seminole and Seneca V aircraft form the most complete technically-advanced line of pilot training aircraft in the world. Piper is a member of the General Aviation Manufacturers Association.
# # #
Piper Aircraft
For further information, contact:
Jackie Carlon
Phone: (772) 299-2900
Fax: (772) 978-6585
Mail to: Jackie.Carlon@piper.com