VERO BEACH, Fla: May 20, 2019– Piper Aircraft, Inc. announced today it has realigned and expanded the Sales and Service territories for three key, independent Piper dealer partners located in the Western U.S.  The restructuring will enhance Piper's customer ownership experience throughout the region.
Cutter Aviation, a Piper dealer for 25 years, with corporate headquarters in Phoenix, Arizona, now has an expanded territory that includes Arizona and New Mexico adding to its previous Texas and Southern California regions.
KCAC Aviation'sterritory which included Arkansas, Kansas, Missouri, and Oklahoma has been expanded to incorporate the state of Colorado. KCAC Aviation has been a Piper Dealer for nearly 53 years.
Western Aircraft, based in Boise, ID, previously managed a territory that included Idaho, Montana, Northern California, Oregon, and Washington.  Its region will now also include Nevada, Utah, and Wyoming. Western Aircraft has been a Piper dealer for more than 8 years.
"With an eye to the future we are growing our product lines, our customer services and the business opportunities for proven dealer partners," said Ron Gunnarson, Piper Vice President of Sales, Marketing, and Customer Support. "With those common goals, we are delighted to expand Cutter Aviation's, KCAC Aviation's and Western Aircraft's territories to service our mutual customer's needs."
About Piper Aircraft
Piper Aircraft Inc., headquartered in Vero Beach, Fla., offers aviators throughout the world efficient and reliable single- and twin-engine aircraft. The single-engine M-Class series – the M600, M500, and M350 – offers businesses and individuals elegant performance and value. The Personal Class Seneca V, Archer LX and Archer DLX balance proven performance, efficiency, and simplicity in a piston-powered aircraft. The Trainer Class Pilot 100/100i, Archer TX, Archer DX, Arrow, Seminole and Seneca V aircraft form the most complete technically-advanced line of pilot training aircraft in the world. Piper is a member of the General Aviation Manufacturers Association.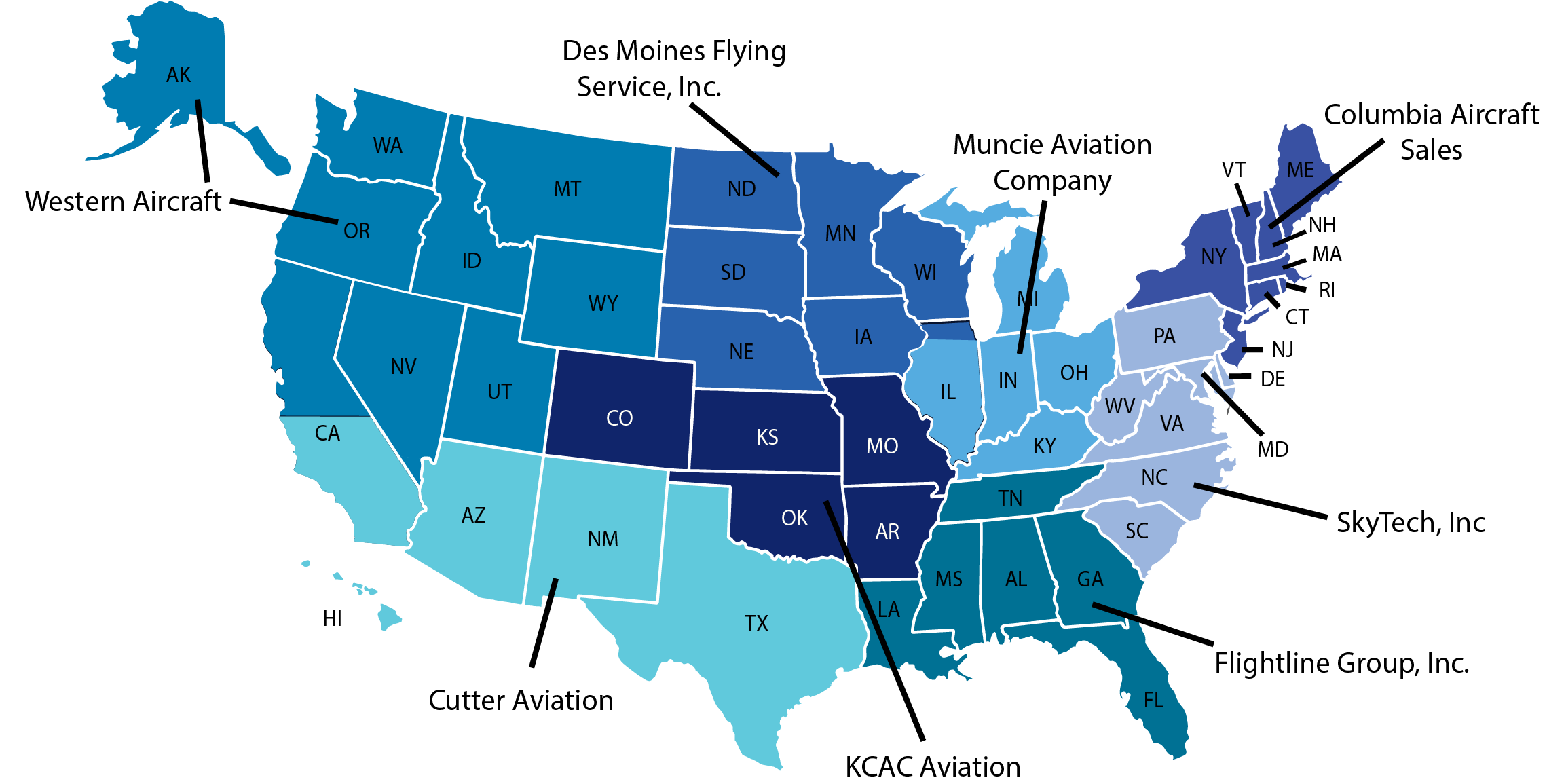 # # #
Piper Aircraft Inc.
For further information, contact:
Jackie Carlon
Phone: (772) 299-2900
Mail to: Jackie.Carlon@piper.com