Even 85 years after its introduction, the Piper Cub remains one of the most influential and popular aircraft ever produced by Piper. This small, tandem two-seater airplane, simple in design and operation, is a favorite of vintage aviation enthusiasts worldwide.
The ancestor to all Piper Cubs would undeniably be the Taylor E-2 model. Completed and first tested in 1930, the E-2 was originally fitted with a two-cylinder Brownbach "Tiger Kitten" engine. At the time, Taylor Aircraft Company was headed by Gilbert Taylor and William T. Piper. Taylor's accountant felt that the name "Cub" was fitting for a plane with a kitten engine, and the name stuck, even after the Tiger Kitten was swapped for a more powerful engine once testing revealed it lacked the power to get the E-2 more than a few feet off the runway.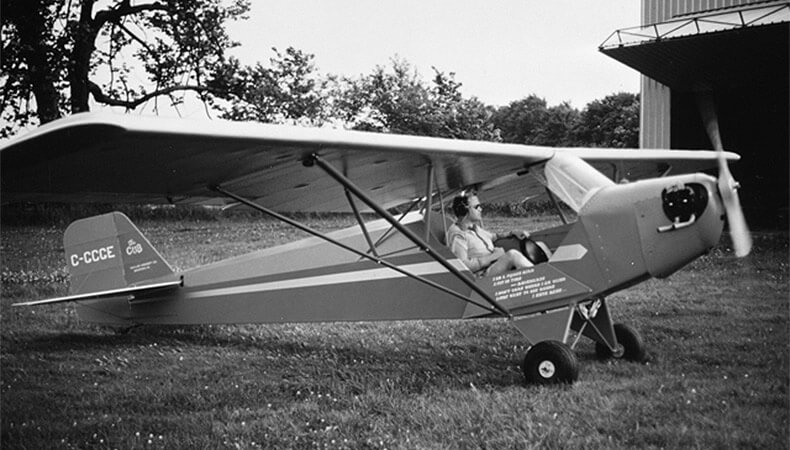 Shaping the Evolving Cub
It was a few years following the E-2's introduction that aircraft designer Walter Jamouneau began to redesign the craft, creating the J-2 Cub in 1936. Jamouneau's design kept the E-2's airfoil shape but revised the engine cowling and made additional alterations, including the addition of the rounded angles that now define the classic Cub shape.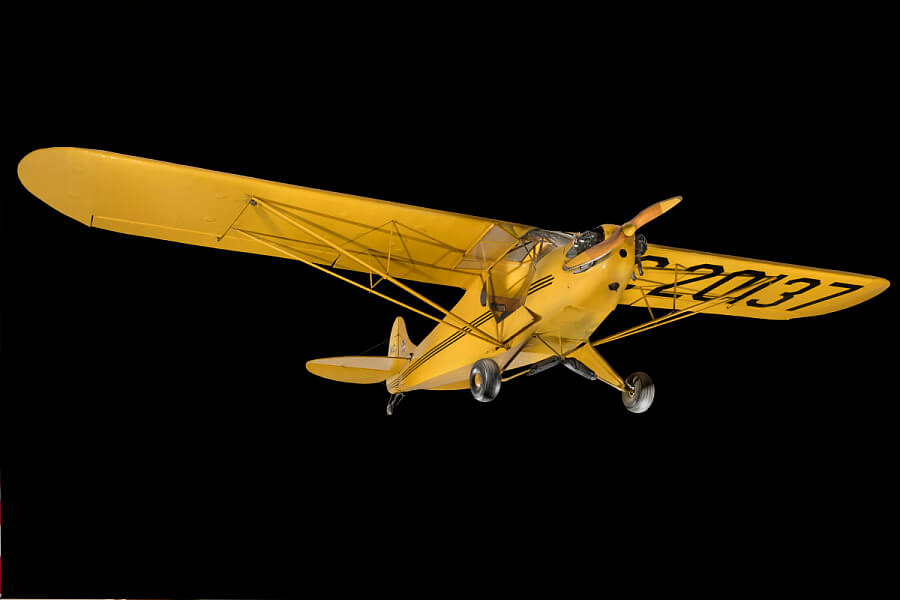 Gilbert Taylor wasn't a fan of the redesign, but Piper saw it as a step towards his ultimate goal of creating affordable aircraft that could be mass-produced for anyone licensed to fly. After William Piper bought out Taylor's share of the company in 1935, the Piper Aircraft Corporation was formed in 1937 and began refining the Cub further.
That very same year, Piper introduced the J-3 Cub, now considered one of the most iconic Cubs, if not aircraft, in general aviation history. The J-2's plywood seats were swapped for large, upholstered seating with additional legroom, which when combined with a less cluttered cabin and refined controls, made for a much more pleasant piloting experience.
The original J-3 was powered by a Continental A-40 — a 40 HP, 9-gallon fuel capacity engine that was upgraded significantly in both horsepower and fuel capacity in subsequent years. A steerable tailwheel and brakes were eventually added, along with several additional design changes, including integrating the tail's vertical fin into a stronger steel fuselage and reshaping the rear window to a curved half-oval.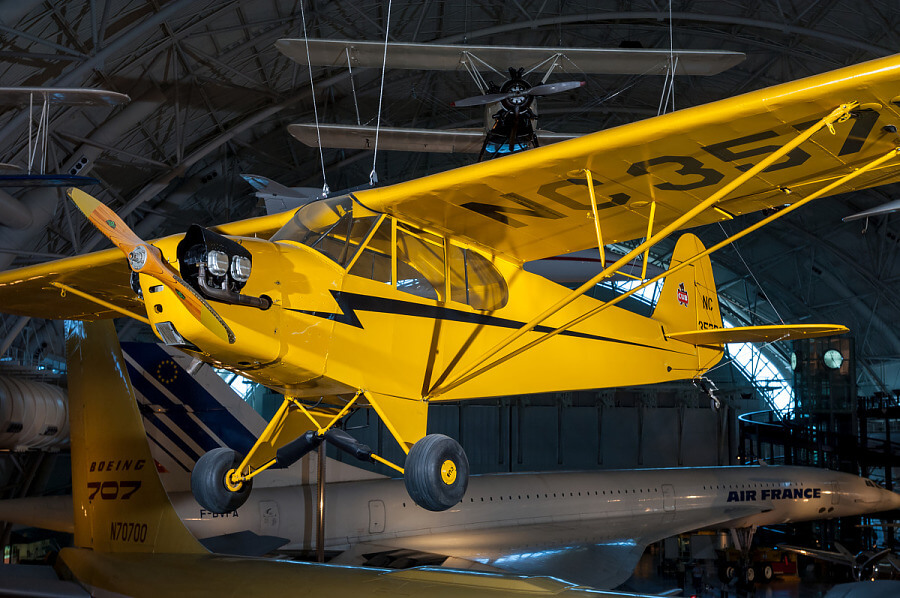 Add to that a bright factory yellow finish (coined initially "Lock Haven Yellow" but eventually changed to lighter, "Piper Cub" yellow) and a bold black lightning streak, and you've got a Piper J-3 Cub.
World War II Takes the Cub to New Heights
In its first year of production, Piper built 736 J-3s — a solid production year for a small, sporty aircraft priced at about half the cost of your average home at the time. Things picked up speed with the establishment of the Civilian Pilot Training (CPT) program, formed in anticipation of U.S. involvement in what would become World War II. The J-3 was chosen as the program's primary training aircraft, with 75% of all CPT trainees ultimately training to fly on a Cub.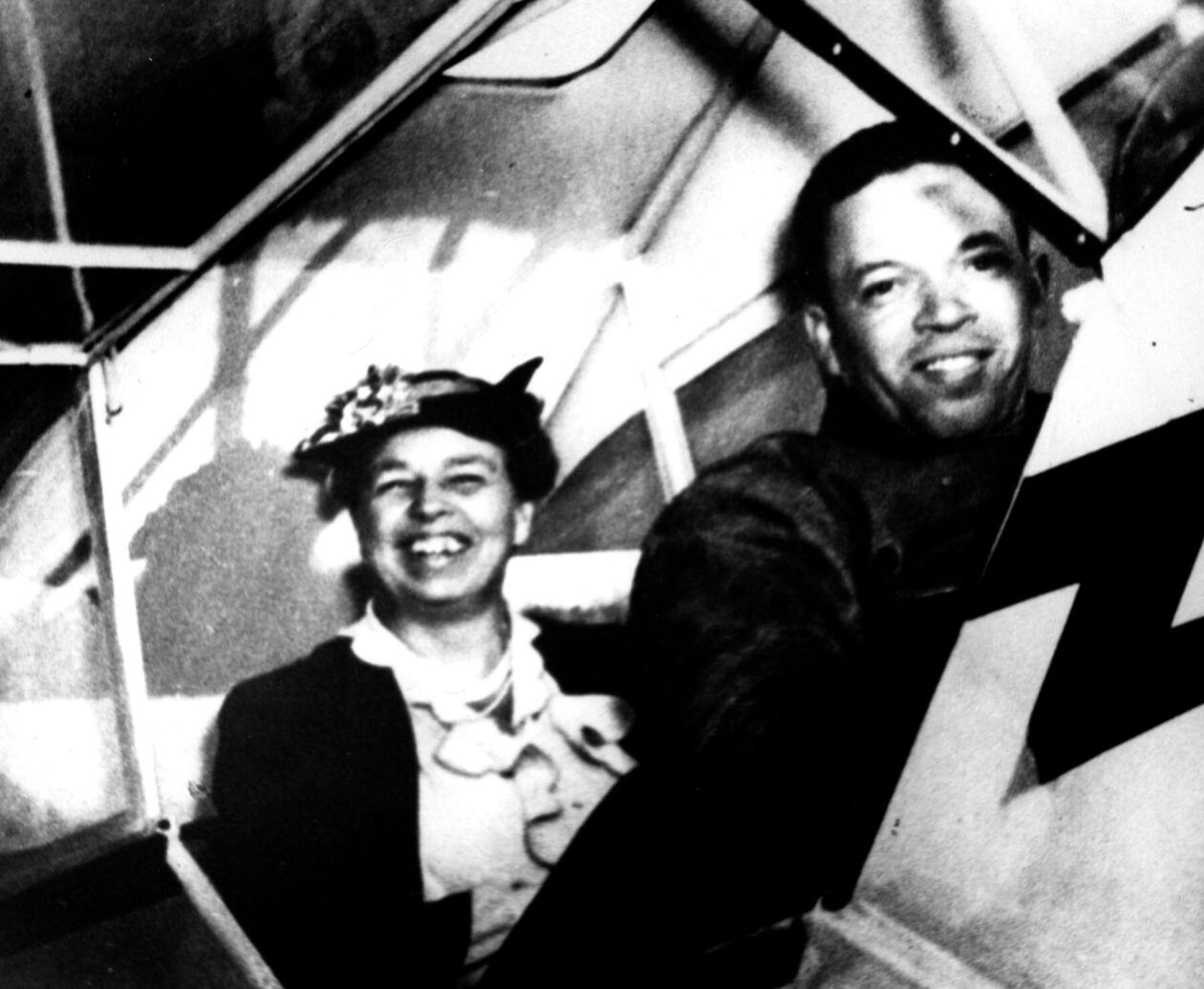 In 1939, Piper built around 1,300 J-3 Cubs — the following year, that number would jump to over 3,000. Soon enough, a Piper-J-3 Cub was being produced every 20 minutes.
The entry of the U.S. into World War II saw the Cub reimagined for the frontlines. The Army purchased 5,677 modified J-3 Cubs — the L-4, O-59 and NE-1 — commonly known as Grasshoppers. Painted a nondescript olive green and sparsely outfitted, J-3s were employed as reconnaissance, ambulance and supply transport aircraft throughout the war. The planes were small and agile, allowing for quick movement among troops and across battlefields.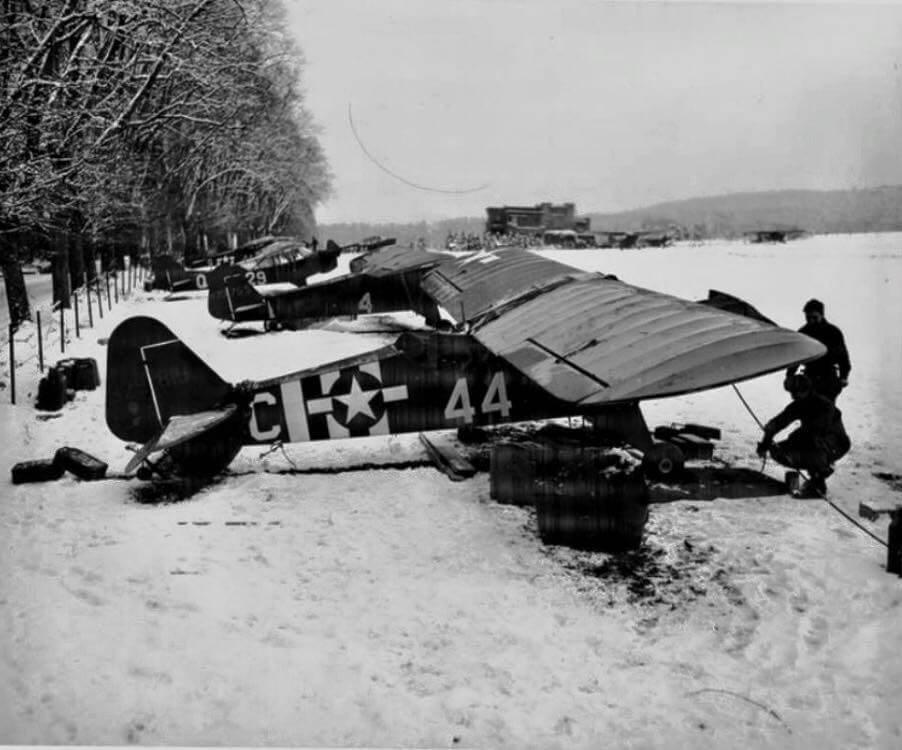 When the war ended in 1945, many returning vets weren't ready to part with their beloved Cubs. Thousands of ex-military Grasshoppers were civilian-registered as J-3s, and thousands more were produced by Piper as it redirected its attention to building civilian aircraft.
At the J-3's peak, Piper was churning out a new Cub every 10 minutes to meet the post-war demand for affordable, light general aviation aircraft. In the 40s and 50s, J-3 Cubs were the trainer aircraft of choice for aspiring aviators, outnumbering any other training model.
The Cub's Post-War Legacy
The J-3's bombastic production run slowed down in 1947 when Piper Aircraft shifted its focus to creating new, more advanced aircraft. But the end of the J-3 wasn't the end of the Cub — Piper quickly introduced the PA-11 Cub Special, followed by the PA-18 Super Cub, which remained in production until 1994.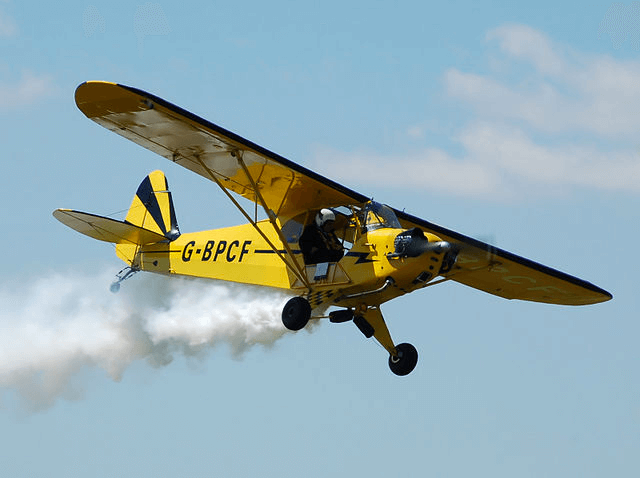 Piper Cubs continue to have a dedicated following to this day. More than 5,000 of the original 19,888 J-3s are still on the FAA registry today, and antique aircraft enthusiasts continue to fall in love with the Cub's simplicity, longevity and craftsmanship. Every year, Cub lovers gather worldwide, including at our former Lock Haven plant, to share their passion for this legendary aircraft.
While Piper Aircraft may no longer manufacture Cubs, we've stood by our founders' mission of creating innovative, safe and easy-to-handle general aviation aircraft. Our Trainer, Personal and Business aircraft are designed so everyone from flight school students to seasoned aviators can feel the same freedom of flight that captured the American imagination all those decades ago. Explore our current models today and find your perfect fit with Piper.