M600/SLS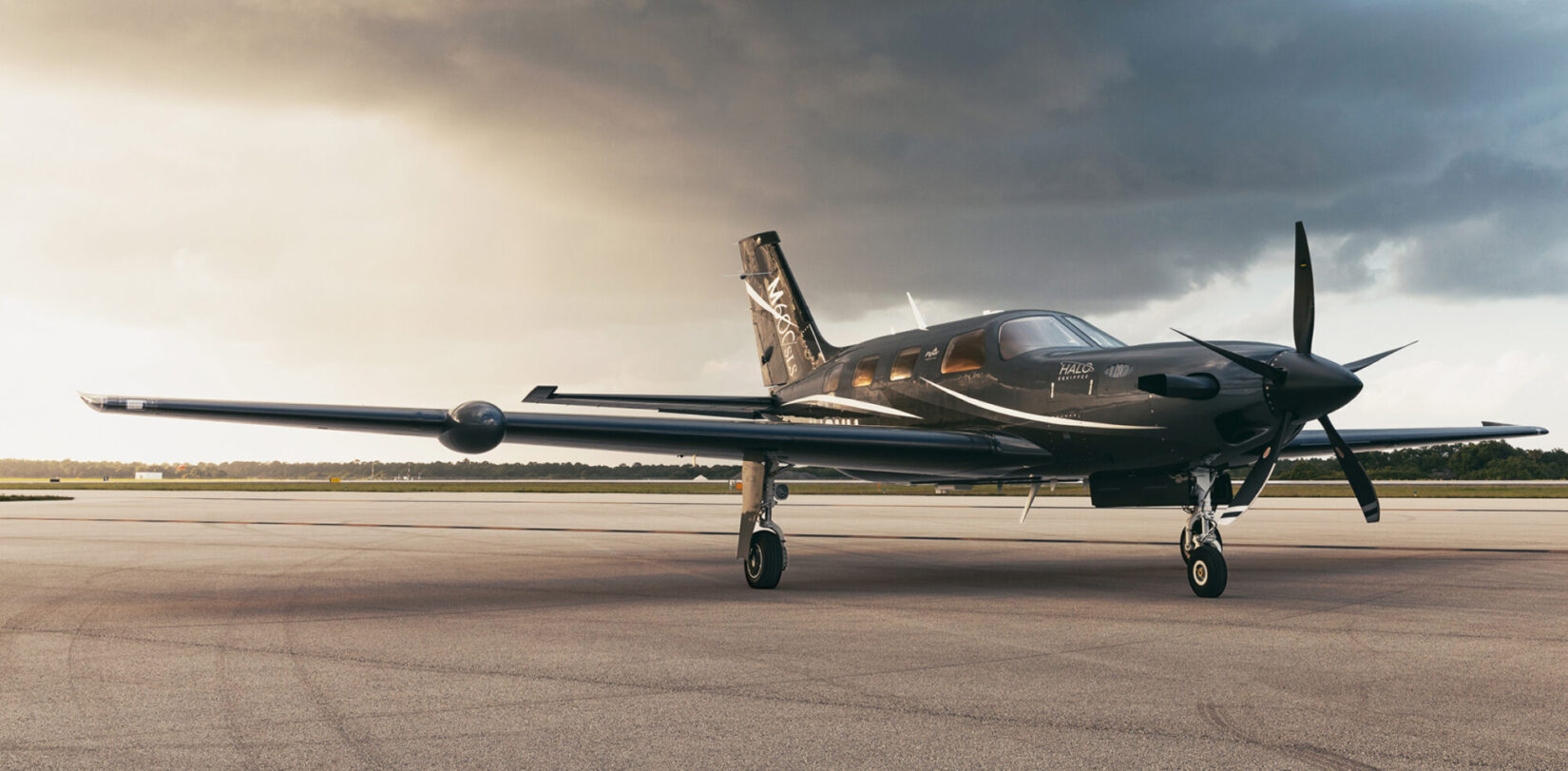 M600/SLS Overview
Welcome to the
Piper M600/SLS
First Garmin Autoland Equipped Aircraft to Receive Type Certification
Safety | Luxury | Support
When Piper introduced the M600, we exceeded industry expectations for performance and operational ease in a single-engine pressurized turboprop. A clean-sheet designed wing and the addition of Garmin's G3000 avionics suite were key foundational enhancements that paved the way for product growth. Now we are using that platform to raise the bar in safety, luxury and support. Introducing the M600/SLS, setting new standards for aircraft in every category, meeting the highest standard in general aviation – yours.
Download Brochure
Specifications

Avionics

Additional Equipment

HALO Safety System

Autoland

Range Map
Specifications
Specifications
Propeller
Hartzel 4-Blade *
Constant Speed | Full Feathering | Reversible
Fuel Capacity
Useable: 260 US Gal | 984 Liters

Engine
Pratt & Whitney PT6A-42A
Flat Rated Horsepower at 600 shp
Dimensions
Wingspan: 43.16 ft | 13.2 m
Height: 11.3 ft | 3.4 m
Length: 29.7 ft | 9.1 m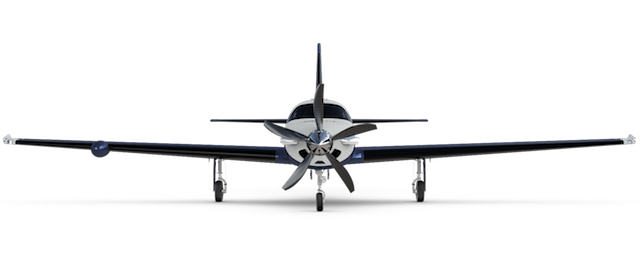 *5-blade option shown
Avionics
Avionics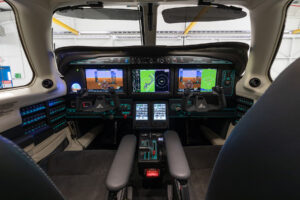 GARMIN G3000 AVIONICS SUITE with HALO Safety System
GFC 700 Digital Autopilot
Dual GTC 575 Touchscreen Cockpit Management Units
GMA 36B Digital Audio Panel
GTX 345R Transponder (ADS-B "In & Out")
GWX 75 Digital Weather Radar
Garmin® FliteCharts
Garmin® GI-275 Standby
Integrated Digital Cabin Pressurization
PiperAire Air Conditioning
Bose A20 Headsets (2)
USB Charging Ports
Integrated Digital Cabin Pressurization System
Rosen Visors
HALO Safety System
Garmin Autoland (fully autonomous)
Auto Throttle
Radar Altimeter
Enhanced AFCS Enablement
SurfaceWatch
Flight Stream 510
Synthetic Vision
SafeTaxi®
TerminalTrafficTM
Other Equipment
Flight Into Known Icing (FIKI)
PiperAire Air Conditioning
Hardwired Cockpit Bose A20 Headsets
USB Charging Ports (Two in cockpit, four in cabin)
Additional Equipment
Additional Equipment
GWX 8000 Weather Radar
Jeppesen ChartView
TAWS-B (Terrain Awareness and Warning System)
GDL 69A SXM Satellite Radio / Weather
GSR 56 Iridium Transceiver
L3 WX-500 Stormscope
GTS 855 Traffic Advisory System
TCAS / ACAS (Includes GTS 825)
GTX 335 Second Digital Transponder
GTX 345D Diversity Transponder & GTX 335 Digital Transponder
ADF Becker RA3502
DME BendixKing KN 63
110 volt AC Power Outlet
Lee AeroSpace CoolView Windows
Hartzell 5-Blade Composite Propeller
AMSAFE: AmSafe Seatbelts – Pilot and Co-Pilot Positions
RVSM – Aftermarket Installation
HALO Safety System
HALO Safety System

Taking Peace of Mind to a Whole New Flight Level
The new HALO Safety System recalibrates the scale of safety by incorporating innovative technology that is designed to enhance situational awareness while also providing autonomous safety features that can engage automatically or manually if ever needed.  Incorporated as a standard feature on all M600/SLS products, HALO includes the most significant advancement in recent general aviation history: Garmin Autoland, and was first certified the M600/SLS, continuing our commitment to protecting what's most important, you and your passengers.
Autoland: If necessary, HALO takes over the controls and guides the aircraft to the nearest runway for a precision landing. Automatically activates when autopilot is in LVL mode for two minutes or when Emergency Descent Mode is activated at 14,100 feet. Can also be engaged manually by a guarded switch on the instrument panel. GFC 700 Autopilot with Advanced AFCS Fully integrated flight control system for exceptional flight automation with a dual AHRS-based system. Seamlessly integrates a flight director, autopilot, automatic trim and yaw damper into the G3000 suite.
Automatic Level Mode: Returns the aircraft to a wings-level attitude with zero vertical speed at the push of a button.
Autothrottle: The M600/SLS includes a fully integrated, standalone auto throttle, which reduces the pilot workload. The single-lever autothrottle automatically adjusts the aircraft's power settings based on the preset flight profile – from climb-out to the landing approach.
Hypoxia Recognition System with Automatic Descent Mode: Monitors pilot interaction when autopilot is engaged at cabin altitudes above 14,900 feet. If needed, the system brings the aircraft to a lower altitude to allow recovery from hypoxia.
SafeTaxi®: A highly detailed, georeferenced airport map that displays your aircraft's position on the airfield. Also shows an overlaid map of hold short lines.
TerminalTraffic™: Syncs with SafeTaxi maps to display all ADS-B equipped aircraft and ground vehicles for increased situational awareness.
SurfaceWatch: Its clear visual and aural cues direct you to the correct runway on takeoff and approach.
Flight Stream 510: A wireless gateway that streamlines your workload by connecting preflight planning to your mobile device from the G3000 avionics system.
The moment you take delivery of your new M600/SLS, it starts to deliver for you. The joys of flying are engineered to excite and endure.  Its progressive technology is designed to keep you connected and protected.  Those who fly our M600/SLS will enjoy unparalleled service and peace of mind from our new Ultimate Care Program which includes five years of scheduled maintenance and five years of airframe warranty.
Autoland
Autoland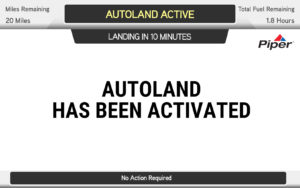 PHASE 1: Autoland Engages Manually or Automatically
The moment Autoland is needed, it gains situational awareness and takes control of all systems necessary to bring you and your passengers safely to the nearest runway.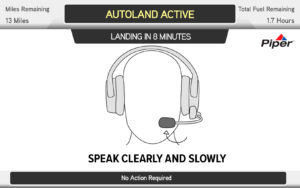 PHASE 2: Communicates Clearly with ATC and Passengers
Once Autoland is in control, passengers and air traffic control are alerted to the new flight plan and estimated time until landing.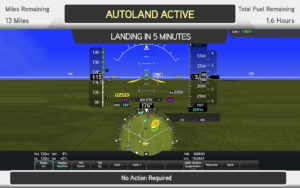 PHASE 3: Fully Monitors Situational Awareness
Autoland continues to monitor and adjust to real-time inputs as if the pilot were still at the controls. It takes into account runway size, wind, time, fuel range. glide path and considers weather conditions en route to the nearest safe runway.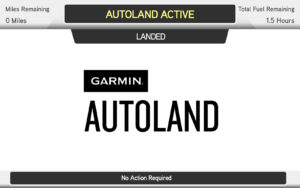 PHASE 4: Safely Lands and Shuts Down
Once Autoland has landed the aircraft, the braking system will be activated and will bring the aircraft to a full and complete stop. Finally, the engine will shut down and instructions will be provided about how to exit the aircraft.
Frequently Asked Questions
PHASE 1
Who can activate Emergency Autoland?
Answer:  Any passenger, including children, may activate Emergency Autoland when needed.
How does the Autoland system select an airport for landing?
Answer:  Once activated, Emergency Autoland performs an airport/runway selection algorithm to determine the most suitable airport. The algorithm is an optimization scheme that considers a number of factors including approach attributes, runway attributes, distance, wind, and fuel. The routing algorithm determines a path to the Final Approach Fix (FAF) of the chosen published approach that avoids terrain, obstacles, and significant weather.
Can I deactivate the Autoland System once it is engaged?  
Answer: Yes. The Autoland system can be deactivated by pushing the red autopilot disconnect button located on the yoke, pressing the AP button on the autopilot controller, or pulling the auto brake or autothrottle circuit breakers.
PHASE 2
How does the aircraft determine the appropriate frequency for ATC communications?
Answer: When Emergency Autoland is engaged, the system will tune the active/primary radio frequency based on location and altitude.
Does the Autoland system detect traffic?
Answer: No, the system does not take traffic into consideration once Autoland is activated.  The system will immediately switch the transponder to 7700 and will tune the secondary radio to the emergency frequency, 121.5 MHz.  At this time the aircraft will begin regular position and situation report to ATC.  The assumption is ATC will clear the airspace of any traffic.
What information does the aircraft broadcast/transmit when EAL is activated?
Answer: Following the initial automated transmissions, the system alternates a standard automatic transmission between the primary and secondary COM frequencies broadcasting aircraft identifier, current location, destination airport runway, and estimated time to destination.
PHASE 3
Does the Autoland system activate the FIKI system?
Answer: Yes, the Autoland system will engage the de-ice system when the OAT is less than 5° C. 
Will the Autoland system extend the flaps and the gear?
Answer: Yes, the Autoland system, when activated, will automatically extend the flaps and the landing gear at the appropriate speeds and stage of flight.  Note, while the flaps and gear are extended, the corresponding switches on the panel will not change in position. 
What input is the Autoland system using for weather information/data?
Answer: Autoland pulls weather data from multiple sources. The G3000 system has access to datalink weather information via Sirius/XM, Garmin Connext (Iridium) and/or FIS-B datalinks. 
Range Map
Range Map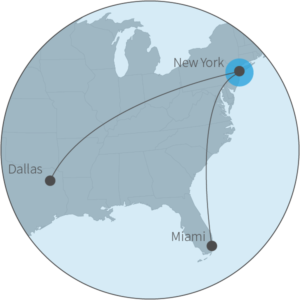 New York City to Dallas
1,208 nautical miles
New York City to Miami
950 nautical miles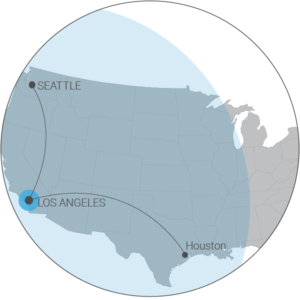 Los Angeles to Seattle
831 nautical miles
Los Angeles to Houston
1,197 nautical miles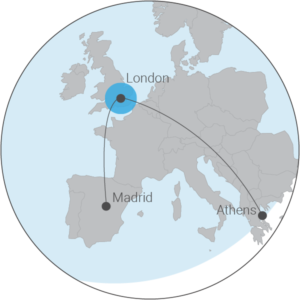 London to Madrid
679 nautical miles
London to Athens
1,312 nautical miles
Aircraft Design
At Piper, we believe the exterior of your aircraft should be as unique as you are. Choose from a variety of elegantly designed exterior paint schemes from some of the top creative minds in the industry. Whether you want to make a bold, colorful statement or outfit your exterior with refined luxury, our paint team is ready to help your vision come to life.
With a sublime and beautifully appointed interior, Piper takes luxury to even greater heights with the EXP package–now standard in the M600/SLS. Customers are able to select from multiple sophisticated interior color palettes and can customize the interior design with stitching patterns and contrasting thread, as well as custom embroidery and badging. All seats are clad in hand-selected and processed leather with the option of selecting a solid or two-toned interior seating scheme. Veneer and trim finish further enhance the sense of unmatched refinement in a single-engine turboprop.
Design your dream aircraft below using our interior and exterior configurators. Additional fees may apply for full customization.
* Please only select three colors when choosing your exterior. Table shown is for Sequoia Interior. Table finish will match interior accent pieces that are associated with the selected color palette.