When it comes to marketing your flight school successfully, it's essential to meet your prospective students where they are — both online and offline, which often means a variety of outlets.
Utilizing multiple channels helps your flight school's messaging reach these prospects throughout all stages of their decision-making process, keeping you top of mind. Here are four top channels you should use to attract more aspiring pilots to your flight school.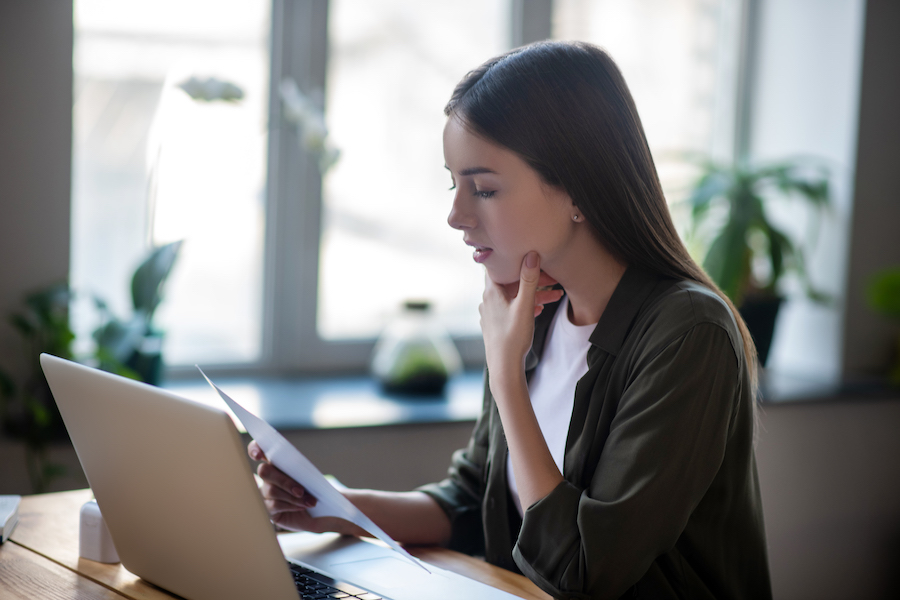 1. Online 
Your flight school's online presence is your digital storefront. It works for you 24 hours a day, 7 days a week. It doesn't sleep, and it doesn't take a vacation.
Ensuring your website, social media accounts, online listings and other digital representations are in tip-top shape is a must, especially if your application process is online. This includes updating your school's website and Google Business Profile listing(s), which are often the first impressions that online visitors get of your brand.
Most potential applicants considering flight schools will begin their search online — so reaching them at this early stage can be critical in establishing your school as a top contender in their minds.
Your site should offer valuable content for students at different stages of their journey on your website. For example, you might feature a full breakdown of the costs of attending flight school or a blog on financial-aid options for student pilots. This can help to establish your school as an authority and drive more traffic to your site, where you can encourage students to request more information or apply. 
Additionally, paid tactics like search ads, display ads and sponsored social media posts can help you reach a specific audience much more efficiently. For instance, you might run a search ad campaign targeting young adults interested in aviation who are searching for terms like 'flight schools in Florida,' making it more likely that your school's page will appear near the top of the search results. 
A well-rounded online presence and digital marketing plan help you reach prospects at every stage of their journey. Our Flight School Recruitment Checklist details even more ways to boost your marketing efforts and connect with more leads online. Your online presence should be ever-evolving — if it's not, your competition may just beat you to the punch.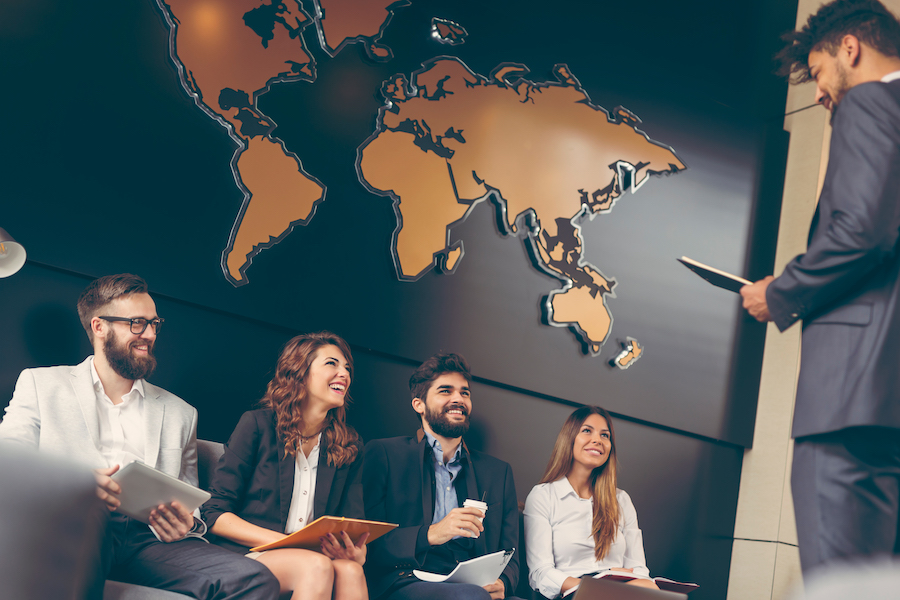 2. Career Fairs
Whether online or in-person, career fairs are a great opportunity to build one-on-one connections with potential students and get them excited about the possibilities offered by your institution. 
The demand for pilots is at an all-time high, which is great news for both flight schools and individuals looking to switch careers and take advantage of signing bonuses, competitive salaries and a hot job market. This is an excellent time to showcase former students who've gone on to have successful careers in aviation and to help potential applicants see themselves in their shoes. 
While handing out physical brochures, flyers and promotional swag can make a good impression, ensure you're also collecting the names and email addresses of individuals who are interested in your school. This allows you to nurture these leads via targeted email campaigns. Over the weeks after the event, follow up with additional information about your school and resources on how to narrow down their choices and, ultimately, apply.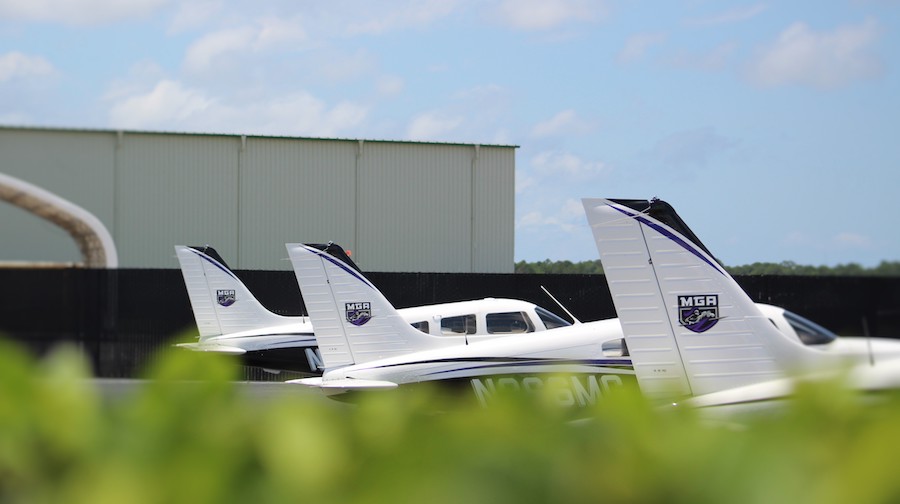 3. In-House Events
If it's within your school's budget, hosting an open house with guided tours of your facility and fleet is an excellent opportunity for students who are serious about applying for a flight school to get a feel for your school's environment. It's also a great chance to have potential applicants meet with staff and current students who can offer firsthand accounts of what training at your school is like. 
Want to take it up a notch? Consider offering discovery flights to demonstrate your aircraft and instructors in action and generate even more excitement about learning to fly with your institution.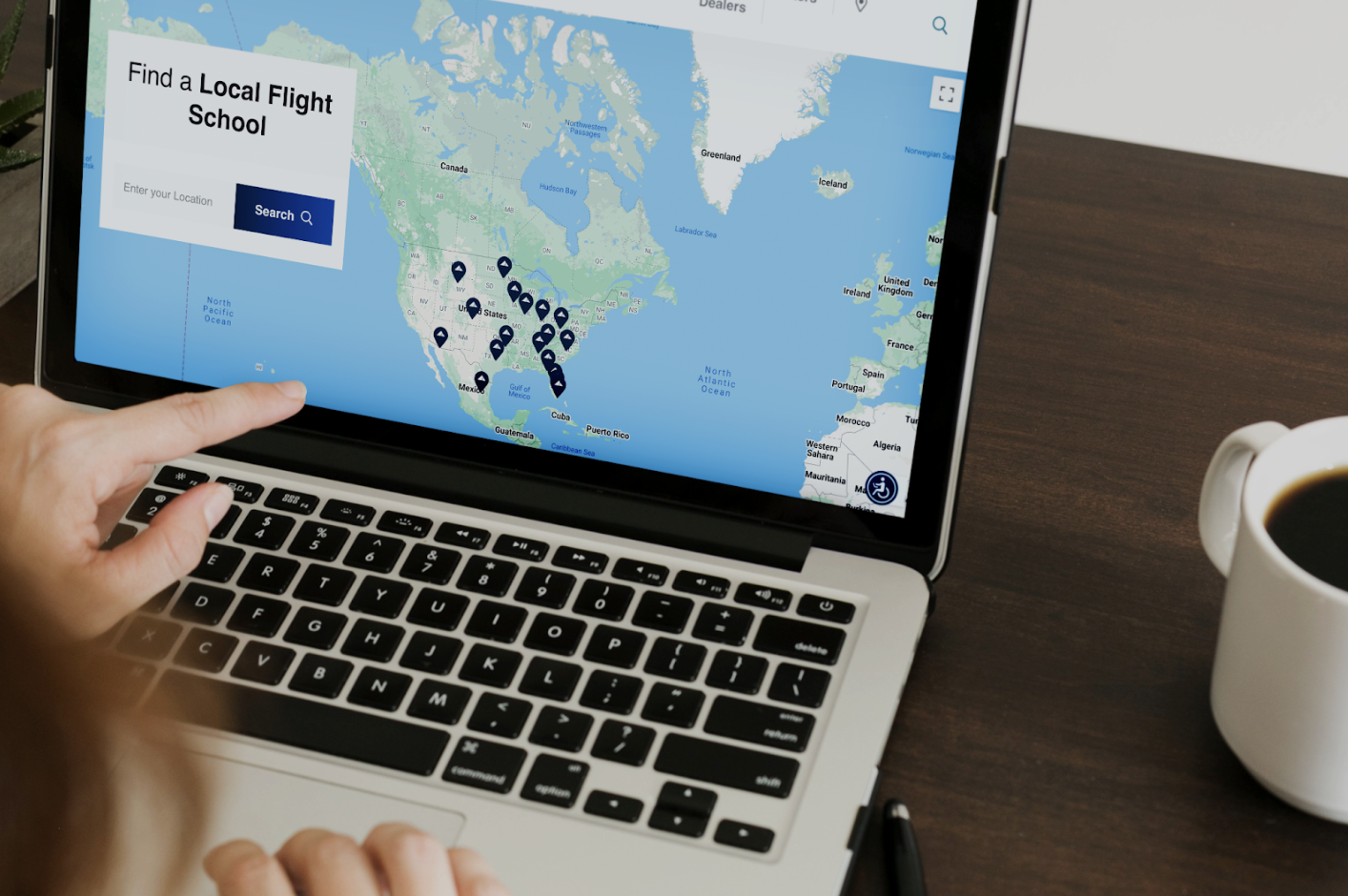 4. Online Flight School Finders
Remember, your online presence provides 24/7 visibility for users. In addition to keeping your website up to date, getting featured on online flight school finders can help establish you as a reputable institution and drive traffic from potential students who rely on these finders.
There are several searchable online directories, such as the AOPA Flight School Finder and the FAA Pilot School Locator, which make it easy for students to locate schools in their area that offer programs that align with their career interests.
If you operate a primarily Piper fleet and have acquired at least three new Pipers in the past five years, your flight school will be automatically featured on our Find a Flight School interactive map on the official Piper Aircraft website. It's just one benefit of being a member of the Piper Flight School Alliance, which offers unique tools and opportunities to schools operating new Piper fleets.
Want to learn more about how joining the Piper Flight School Alliance can help you attract more student pilots? Check out our blog, 3 Unbeatable Benefits of Joining the Piper Flight School Alliance, then get in touch with our Fleet Sales team to discuss how a Piper fleet can help your school reach new heights.
Explore the Piper Flight School Alliance