Since its introduction in the late 1990s, social media has taken the world by storm, serving as a means to build strong virtual connections between users. As the years have passed, social media has evolved from a tool for fostering interpersonal relationships to a cornerstone of the virtual world. More recently, social media has provided businesses of all sizes with an effective way of connecting with their vendors and customers. Nowhere does this idea ring truer than in the modern aviation industry.
From large-scale campaigns and announcements to lighthearted, short-form videos, it is easy to recognize social media's critical influence on aviation today. The often-elusive industry is suddenly made more accessible through the display of flight training journeys, content celebrating the magic of general aviation, and showcasing career progression from private pilot to jet captain. Various social networks are seeing an increase in aviation and lifestyle-themed content, or as some may refer to it—the rise of the aviation influencer.
In November 2020, Piper Aircraft harnessed the power of the micro-influencer when we launched our inaugural class of Piper Brand Ambassadors. Essentially, a Brand Ambassador is a collegiate or FAA part-141 aviation student that receives various benefits from Piper to post aviation and lifestyle content. These benefits include custom-branded merchandise from the Piper Pilot Shop, promotional products from popular industry brands, the opportunity to intern for the summer at Piper Aircraft, and more. "Our intent with the program is to promote our industry while supporting one of our customers through the development of micro-influencers who are actively flight training with the goal of becoming professional pilots," said Jackie Carlon, Senior Director of Marketing and Corporate Communications.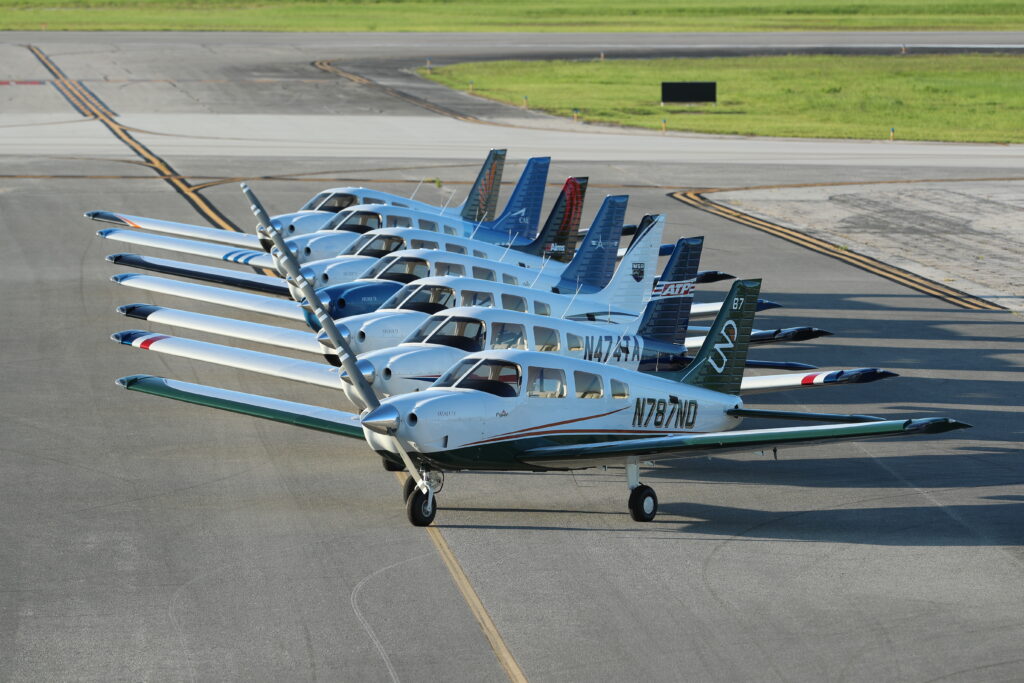 The program began with selecting four ambassadors from the University of North Dakota, a longtime friend of Piper Aircraft. With a growing fleet of over 120 aircraft, most of that being Piper Archers and Seminoles, UND Aerospace served as the perfect candidate to test this program. "The students, faculty, and staff at UND Aerospace are some of the most enthusiastic and grounded individuals in the industry. We continually strive to improve our programs and wish to showcase them through means more vivid than traditional media," said Chad Martin, Fleet Manager for UND Aerospace.
Nearly two years after the initial launch, the program has grown from four ambassadors at a single school to eight ambassadors attending schools across the country, including Purdue University, Minnesota State University at Mankato, and now, our newest partner school, the L3Harris Flight Academy in Sanford, FL.
To be selected as an ambassador, students should be in the early stages of their flight training and attend an FAA part-141 school with an all or primarily current production Piper fleet. In addition, when selecting ambassadors, Piper looks for students with an engaging social media presence and the drive to pursue a career in the aviation industry. Our Brand Ambassadors range in experience from newly-minted private pilots to commercial single and multi-engine certificate holders. Still, all share two things in common—a passion for aviation and a fondness for the Piper product lineup.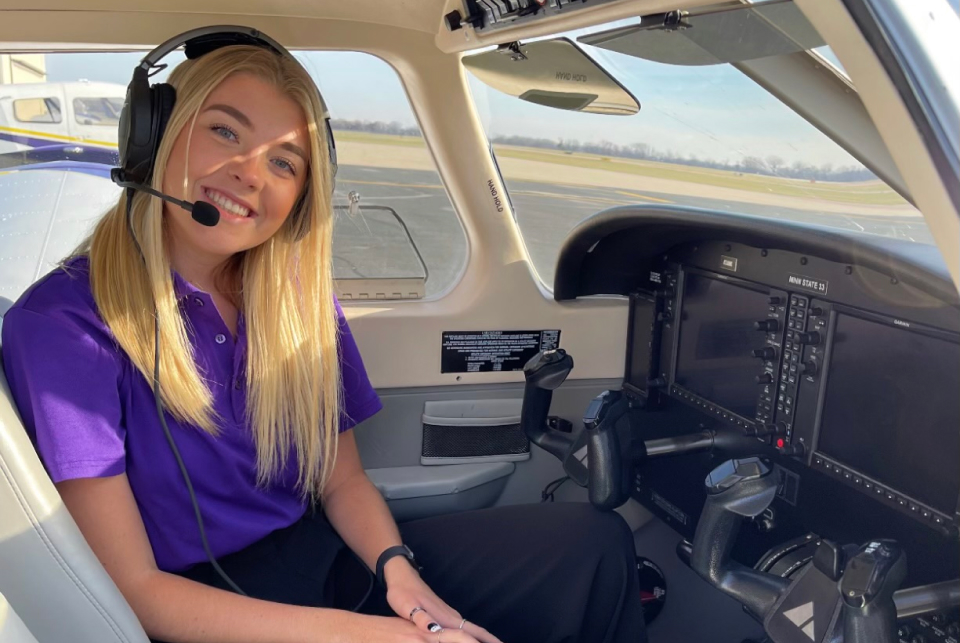 Elle Taylor, our ambassador at Minnesota State University at Mankato, recently earned her private pilot's certificate and is now working on obtaining her instrument rating. Elle grew up flying with her father in their homebuilt aircraft, where she first fell in love with aviation. After building the required hours for an ATP certificate by flight instructing at MSU Mankato, Elle aspires to follow in her father's footsteps and fly for a major airline.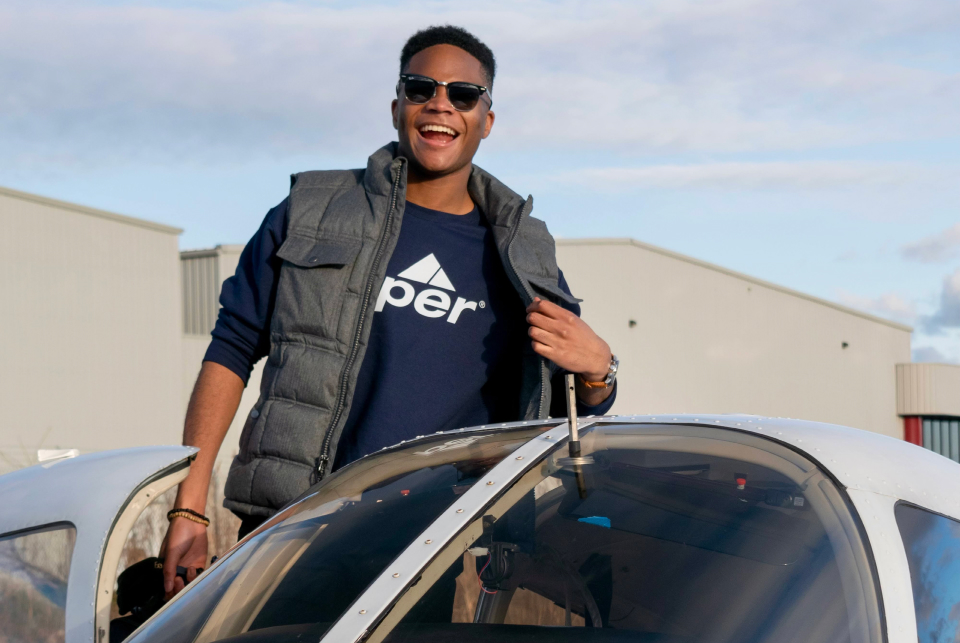 Jordon Gyapong was one of the first ambassadors to be selected at the University of North Dakota. Originally from New York, Jordon is heavily involved in organizations within the College of Aerospace and recently earned his commercial multi-engine certificate. Jordon shares his adventures on all forms of social media and enjoys spreading the message that anyone can fly, regardless of background, gender, or ethnicity.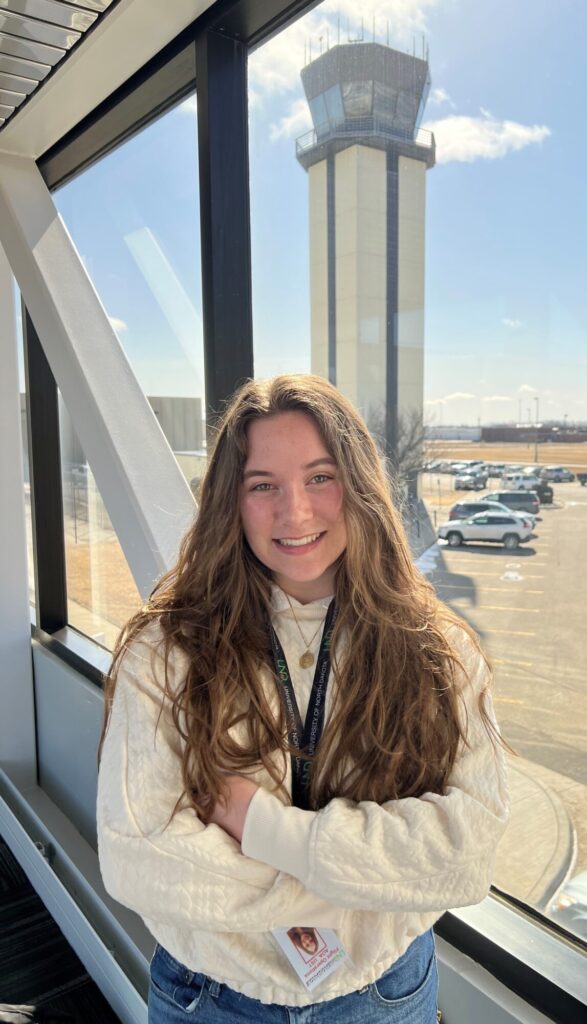 Recently, Piper Aircraft added two new ambassadors to the team at UND Aerospace, Piper Hechtl and Carson Calhoun. Piper is a junior at UND, currently pursuing her commercial multi-engine certificate. Originally from northern California, Piper found herself in North Dakota to pursue a degree in Commercial Aviation and a specialization in Business Aviation. She comes from a family of pilots and seeks to use the ambassador program to help inspire others through her love and passion for aviation.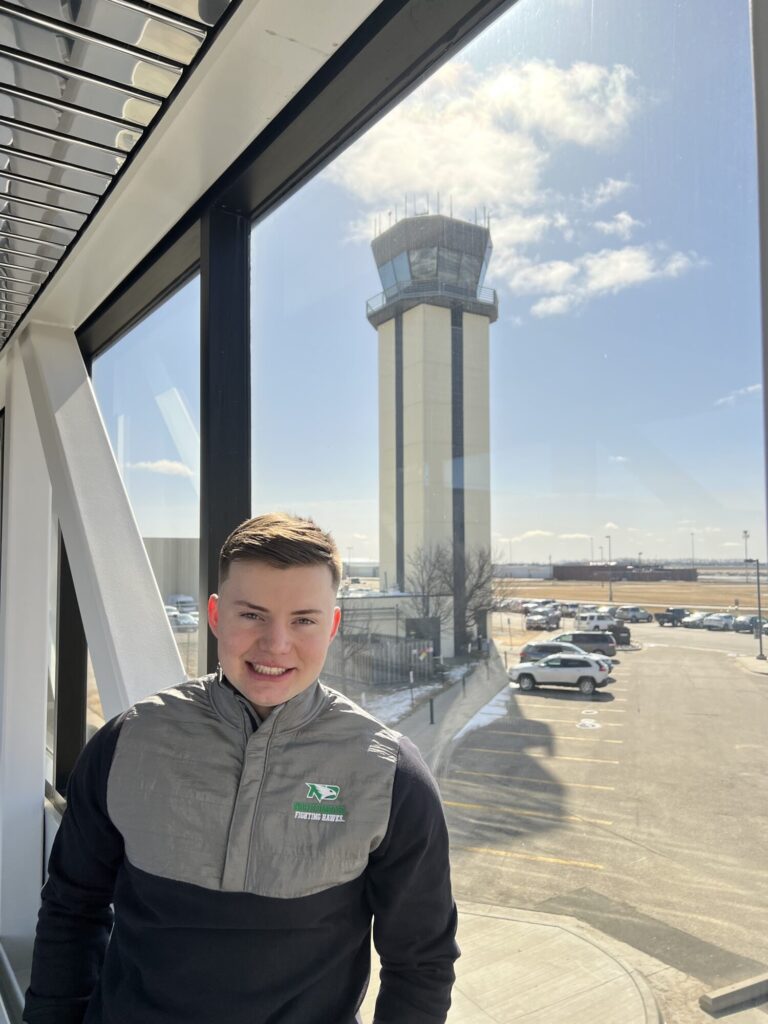 Carson, a rising sophomore at UND, is the first pilot in his family, which is one of the things that propelled him to be a Brand Ambassador. His two biggest goals are to be a mentor for someone just like him and to use his platform to get more people involved in the industry he loves. He earned his private pilot's certificate in high school and is now almost complete with his instrument training.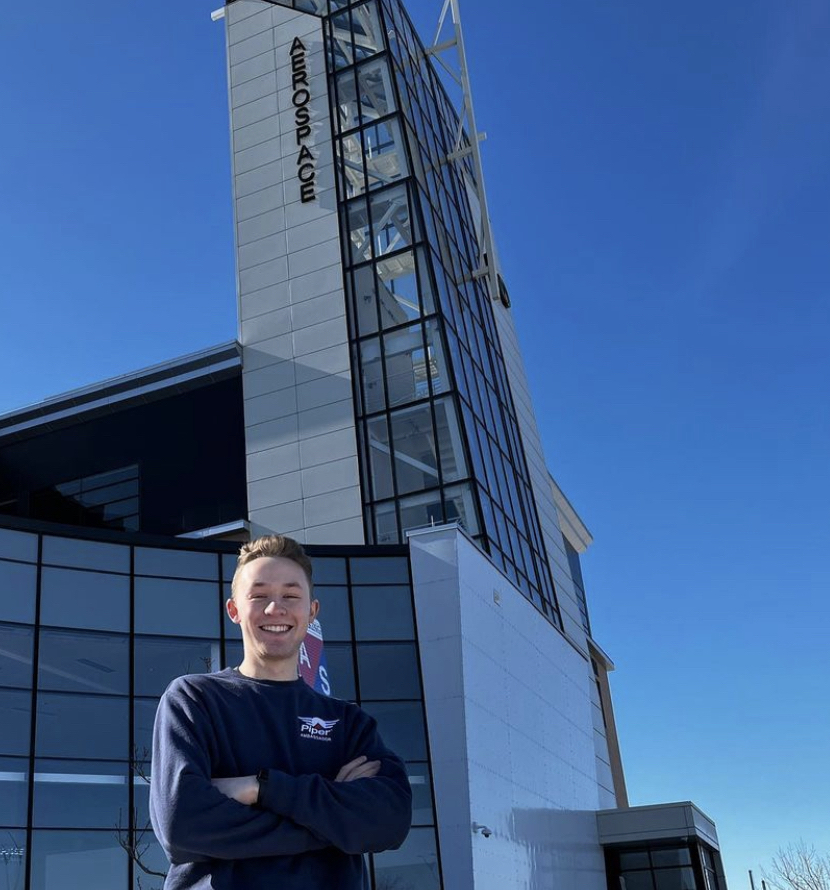 Like Carson, Hunter Roehrig, another UND ambassador, fell in love with aviation during his senior year of high school when he earned his private pilot's certificate. Hunter is a commercial pilot with single and multi-engine ratings who enjoys inspiring the next generation of aviators through his aviation content. During his time as an ambassador, he has had the unique opportunity to intern at Piper Aircraft world headquarters in Vero Beach, Florida, working in aircraft sales and production test flight.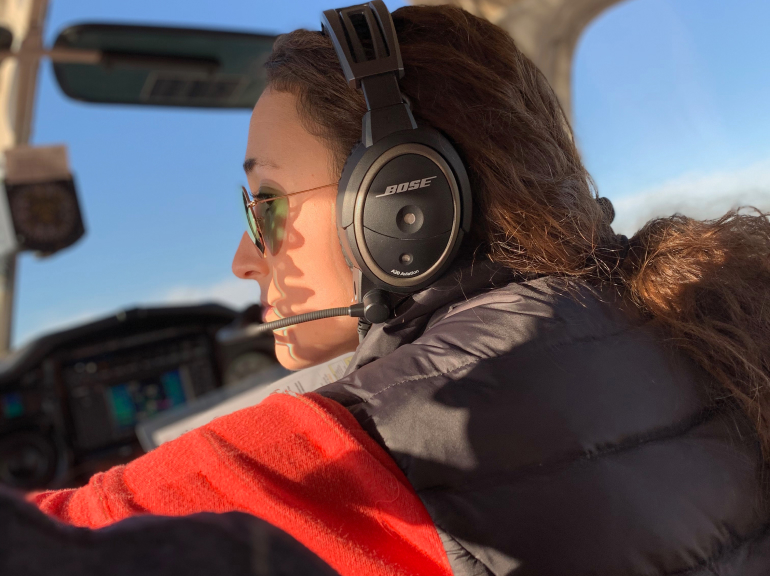 Another Piper Ambassador turned summer intern is Paige Bishop, from Purdue University. Entering her final year at Purdue, Paige fell in love with aviation by flying her family's Piper Cherokee 235 around her hometown in southern Indiana. After earning her commercial single and multi-engine certificates this past year, Paige is actively working to earn her CFI and CFII certificates so she can continue her work of inspiring future aviators everywhere.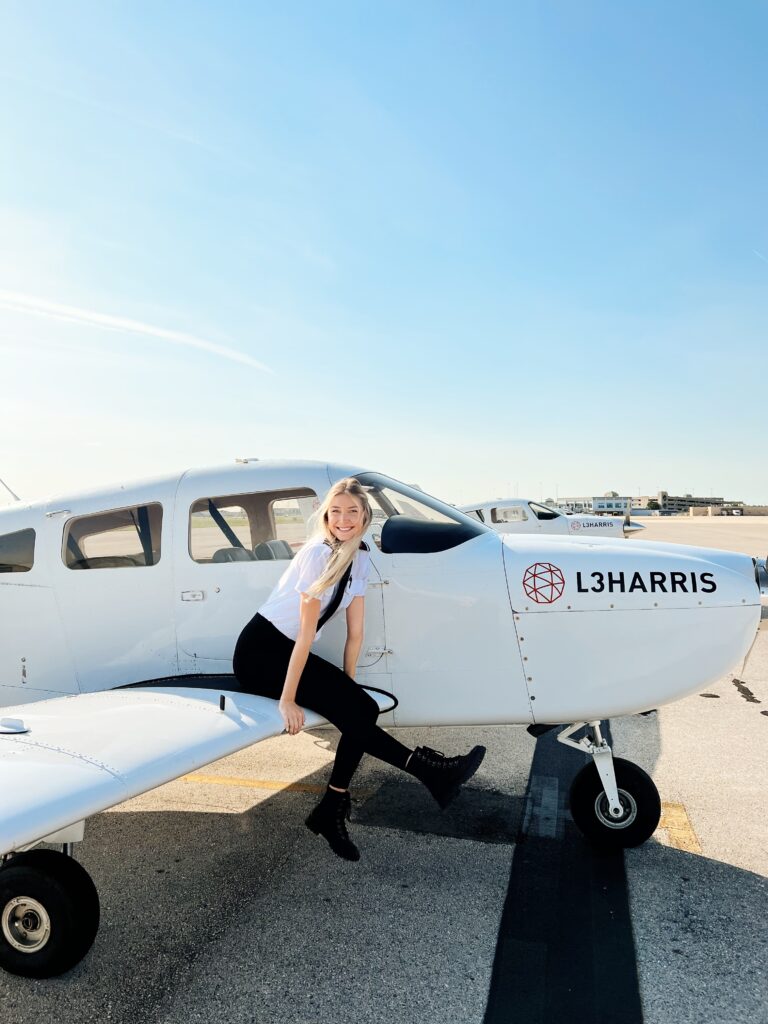 Our newest additions to the Brand Ambassador team come from the L3Harris Flight Academy in Sanford, FL. Emily Royster is originally from Vancouver, Washington, and moved to Sanford to pursue her flight training at the L3Harris Flight Academy. After taking her first flight lesson in 2021, she knew she wanted to pursue a career in aviation, and L3Harris' fast-track program was the perfect route for her. Since she moved across the country and began flight training in March of this year, she's already completed her Private Pilot certificate and has started her instrument training.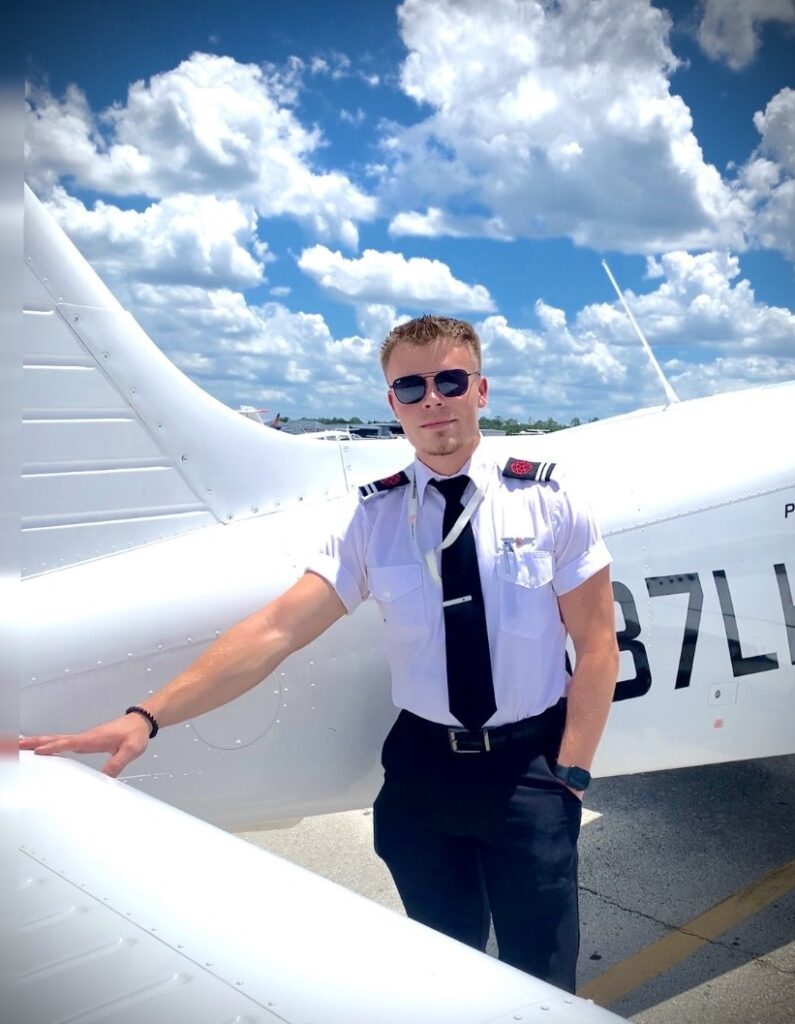 Garrett Winkler, originally from Park Hills, Missouri, began his aviation career by making a career change from pre-med to professional pilot. His first flight lesson was in a PA-28, so he selected to train at the L3Harris flight academy specifically for its predominantly Piper fleet. Like our other ambassadors, Garrett understands the value of training within the Piper product lineup and has enjoyed the process thus far as he's worked up through his commercial certificate.
Each of our ambassadors is unique in their own right, bringing a new level of passion and excitement to the flight training realm. Since the program's launch in 2020, we at Piper have seen our social media engagement skyrocket with the introduction of these ambassadors. It's the first program of its kind, providing a direct link between an Original Equipment Manufacturer (OEM) and those who operate our aircraft daily in the flight training environment, as well as those who aspire to become professional pilots. Supporting our ambassadors in each of their aviation journeys is paramount, and we are excited to watch them succeed in an industry that waits for them with open arms.
If you or your flight school are interested in becoming part of the Brand Ambassador program, click here for more information or to get in touch with our marketing team.