Piper Aircraft has a long and storied history of producing quality aircraft that pilots around the world have come to love. But what's truly set Piper apart over the decades is the vibrant and supportive community of aircraft owners who have become a part of the Piper family.
Whether they're exploring new destinations, experiencing new perspectives, or creating memories that will last a lifetime, Piper owners have a passion for adventure that is truly inspiring. And with that passion comes stories of adventure, freedom and unforgettable memories.
Robby Hill's Piper M350 has given him the freedom to take charge of his schedule and travel with ease. Weekdays are filled with productive work trips, while weekends are spent taking friends to the beach for some much-needed R&R. However, it's through Angel Flight that Robby's Piper has had the most significant impact. As a volunteer pilot, he helps provide transportation for medical patients in need. "I performed my first of many missions bringing a kid home after out-of-town medical care," Hill shared.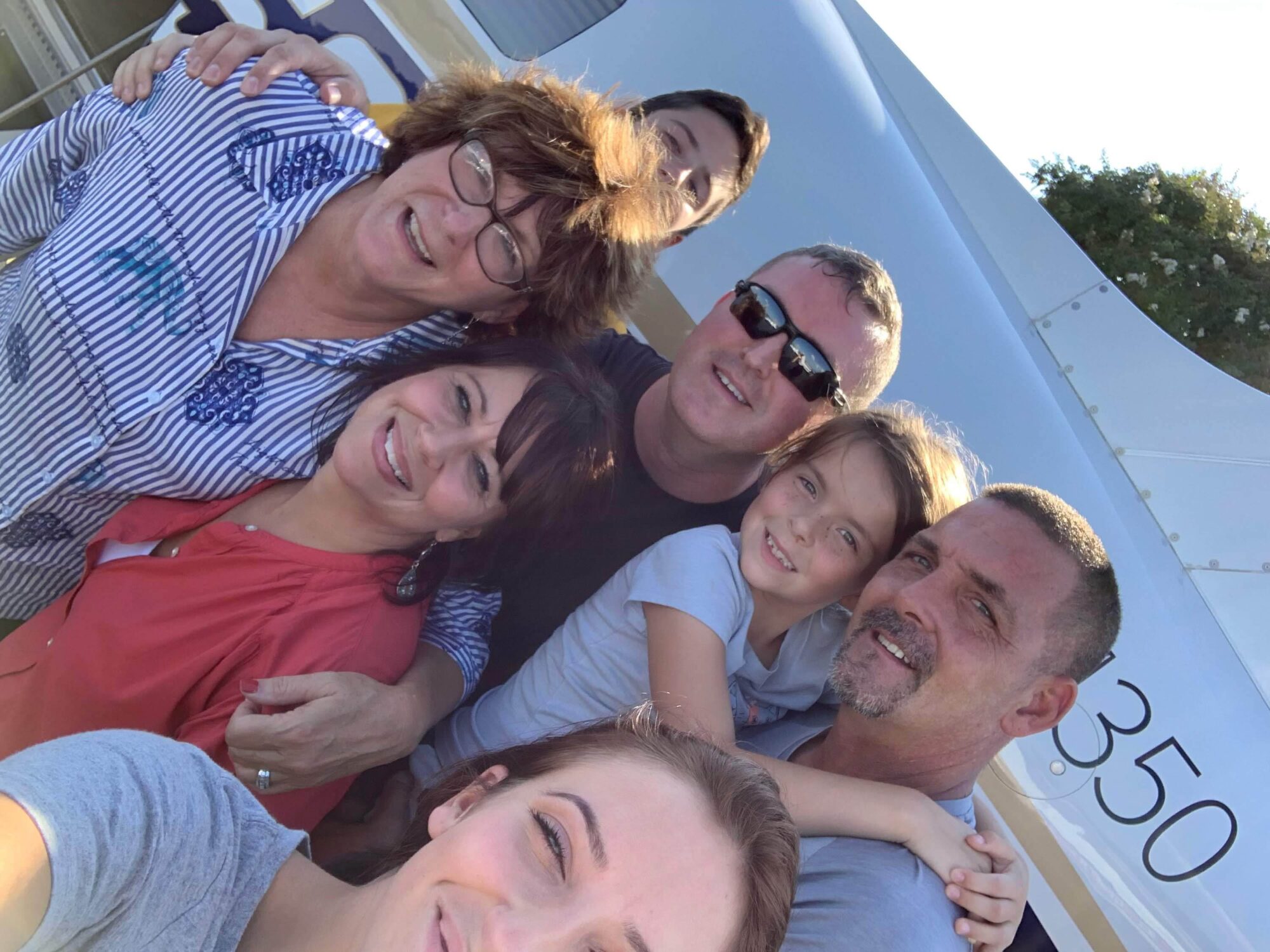 For Hill, his Piper aircraft has opened up a world of possibilities and allowed him to make a difference in the lives of others. "I can't imagine a life without aviation and the freedom to travel on my own schedule while still having enough room to share it with the people I care about."
For Jeff Scorse, flying a Piper aircraft has been a family tradition passed down from his father. "I flew with my father in Pipers for as long as I can remember," Scorse shared. Scorse went on to obtain his PPL with the same instructor and aircraft as his father. Though he eventually took a break from flying, Scorse quickly returned to the cockpit when his daughter expressed an interest in becoming a commercial pilot, purchasing a 1981 Warrior that has become a staple in his family's adventures.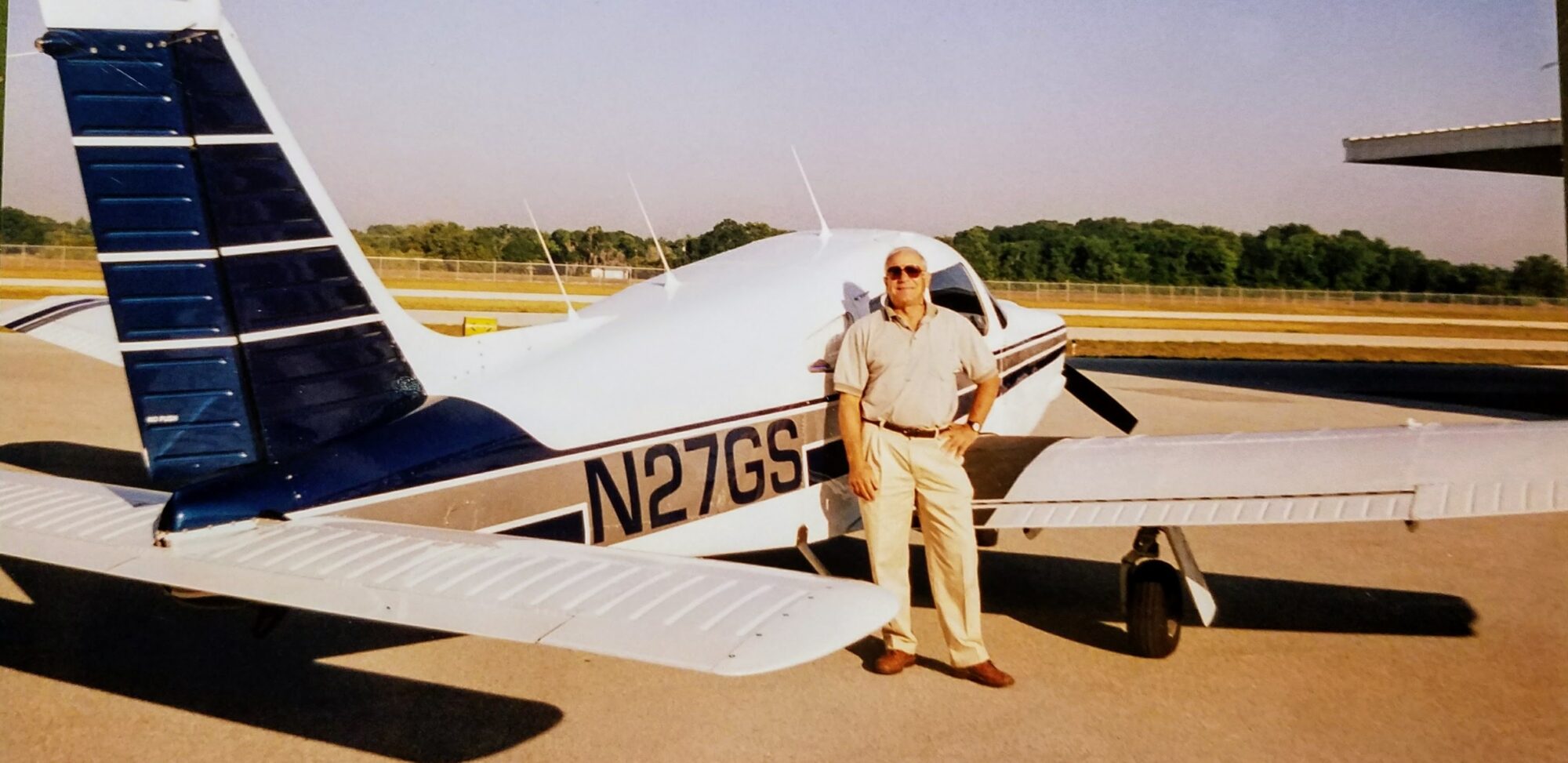 As his daughter pursued her dreams, ultimately becoming a Lead Flight Instructor at the University of North Dakota, the family made unforgettable memories traveling to new places, from Niagara Falls to South Carolina and Florida.
"Our Warrior has been a big part of our family's activities while our kids were home. Now that we are empty-nesters, my wife and I are planning trips farther to the west to visit all of our daughters in Colorado and North Dakota," Scorse said. The joy of flying a Piper aircraft has been passed down through the generations in the Scorse family, and it's clear that it will continue to be a part of their lives for years to come.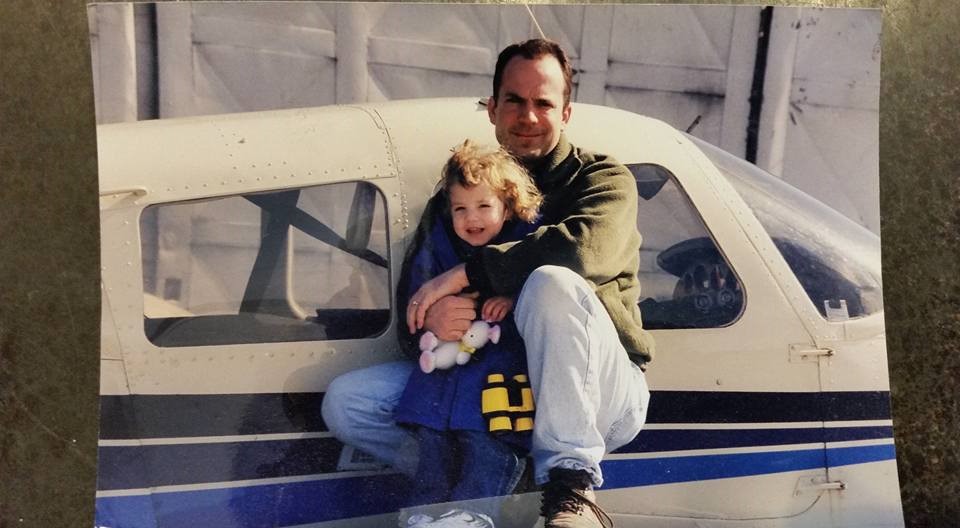 Arthur Edwards is another second-generation owner of Piper Aircraft and has fond memories of flying with his father in their PA-34 Seneca. He recalls one flight that stands out in particular, which happened to be his father's last flight before he passed away from cancer.
"He was not strong enough to get out of the airplane, so I set up a chair next to the airplane to sit down and gather his strength after our efforts to extricate himself," Edwards remembered. "My father was not one for flowery emotive conversations, but as he sat and looked over the Chesapeake Bay, he looked over and smiled. That was the last time he flew, and he died six weeks later. I always remember that flight, and my dad loved his time in the plane."
From cross-country adventures to memorable flights with friends and family, we believe every story matters. That's why we're so excited to give everyone in the Piper ownership family a chance to share their unique experiences with their aircraft with My Piper Story.
Ready to share your story? We've put together some starter questions to help inspire you:
• What is your favorite memory with your Piper aircraft?
• How has owning a Piper aircraft impacted your life outside of aviation?
• Who have you taken on flights with you, and what was their experience like?
• What is your favorite feature of your Piper aircraft?
• How has being part of the Piper community impacted your passion for aviation?
• What future plans do you have for your Piper aircraft?
• What lessons have you learned while flying your Piper aircraft that you have applied to other areas of your life?
• What is the longest flight you have taken in your Piper aircraft, and where did you go?
How to Share Your Piper Story
Sharing your Piper Story is easy — here's how you can get involved:
1. Share Your Story
Visit the My Piper Story page and submit your story. Make sure to include photos and videos of your experiences if you have them! The deadline for submissions is April 2, 2023.
2. Be Entered to Win Free Piper Swag
Once submissions are closed, the Piper team will select their top 50 favorite stories to win a Piper swag bag — a limited-edition backpack filled with exclusive Piper merch you won't find anywhere else.
3. Inspire Others
Your story may be featured on our website, social media or in promotional videos! By sharing your story, you'll inspire others to take to the skies and become part of the Piper ownership family.
So, what are you waiting for? Share your unique story and join the amazing community of Piper owners around the world.
Update: The My Piper Story winners have been selected! Check out the winning stories at piper.com/piper-stories/
Read Stories